Learn
Everything You Need to Know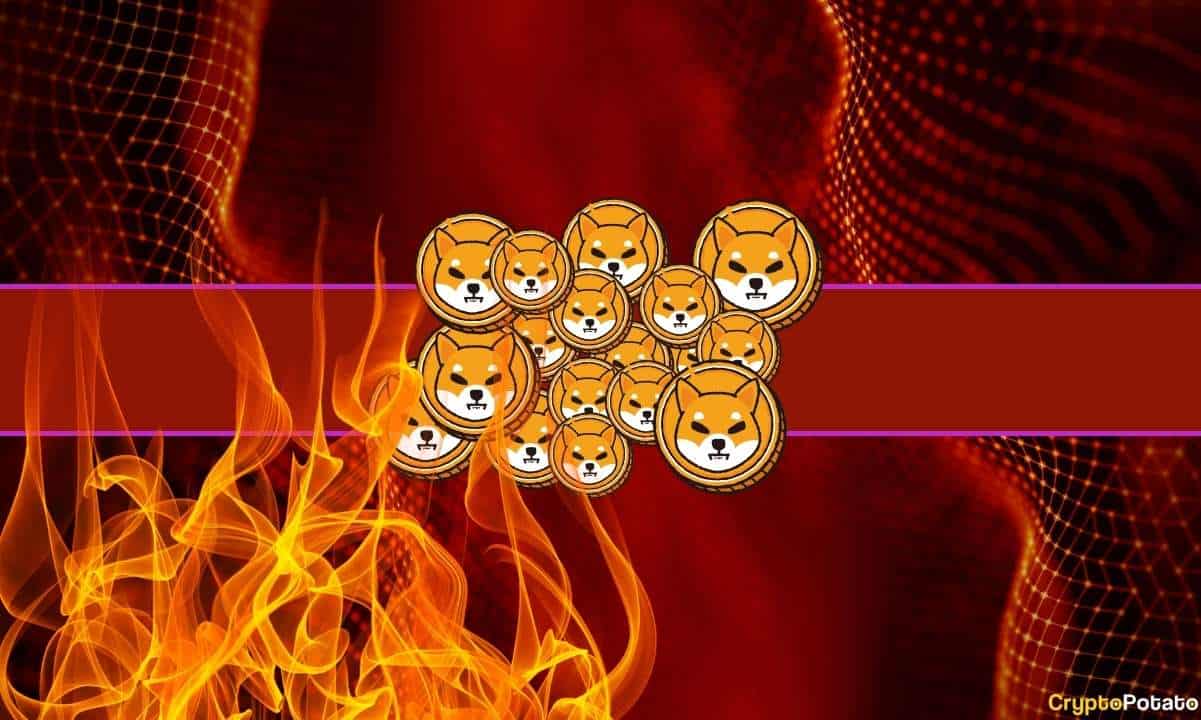 Token burns have become particularly popular throughout the past years in the cryptocurrency market as more projects are resorting to this method of reducing their primary token supply.
The process of burning tokens, however, is different and varies from one project to another, with the only common denominator being its purpose.
That's why it's important to fully understand how a project's tokenomics, particularly associated with token burns, will affect its supply-and-demand dynamics and what it actually means. With Shiba Inu (SHIB) becoming one of the most popular ecosystems in the industry, with millions of holders and community members, the following piece is aimed at demystifying some of the technicalities behind it.
First, we have to answer the most pressing question.
What is a Token Burn?
We have dedicated a guide on cryptocurrency token burns that you can find here.
In brief, token burns refer to the process when crypto projects undertake certain actions to permanently destroy (burn) a number of tokens from the existing circulating (or not) supply.
The most common way to do this is by sending the burn tokens to a specific address that cannot be accessed by anybody. This address is usually referred to as the "burn address."
The total supply of the token is reduced in the process, which carries a number of implications, both technical and economic. For example, removing tokens from the supply has the possibility to make the existing ones more valuable by making them scarcer. The reasons for burning vary, and each team seems to have its own justification.
Enters Shiba Inu (SHIB)
Shiba Inu is a cryptocurrency with a tremendous token supply – 999,992,188,828,143, to be precise. The community has long set its eyes on the coveted price target of 1 cent, but with a supply so high, it would take billions in buying pressure to achieve.
In a bid to offload some of it and reduce the supply, the original Shiba Inu (SHIB) team sent half of it to Vitalik Buterin's address. This was one of the first instances when a project has done something of this kind and it turned out to be a very good strategic move.
First, it gave the project massive visibility – suddenly, everyone was talking about SHIB, and its epic rally took place a couple of months later.
Second, it was safe to assume that Vitalik wasn't going to dump billions of dollars worth of SHIB on the market as it would cause an uproar among the mainstream investors who comprise the main cohort of SHIB holders. So, what did Buterin do? Well, he burned 90% of it, worth around $7 billion at the time, and sent the rest to a charity related to COVID in India.
The Shiba Inu (SHIB) Burn
The burning mechanism introduced by Shiba Inu's team is briefly mentioned on their official website. Technically, it seems to be a more complicated process, and besides manual burns, it also comes with an automated component based on the performance of Shibarium – the recently released layer-two network. Find out more about it here:
It appears that SHIB is supposed to be burned every time there is a transaction on the network:
This will operate within the base gas fee of these transactions being utilized to burn $SHIB through our renewed Burn Portal. This will occur every time a transaction is made on the network."
A well-known participant in the SHIB community and founder of ShibaWeavers, ShibInformer, recently stated:
Shibarium needs to reach a certain value of #BONE accumulated. Each time this value is reached, it will be possible to burn SHIB in the Ethereum network.
Manual SHIB Burns
Manual SHIB burns seem to be the more powerful mechanism through which the community is destroying tokens out of the total circulation.
In essence, people have the option to transfer a designated number of tokens to a special burn address in exchange for a reward in the form of a unique token.
When Shibarium launched, users burned some 20 billion SHIB tokens using the new ShibBurn portal that was seamlessly integrated within the ShibaSwap exchange.
Conclusion
Shibarium itself didn't launch without hiccups, and it's likely that the system will be fine-tuned in time. The team is constantly outlining various priorities and is active in developing new functions.
It's interesting to see how this will impact SHIB's tokenomics in the future and whether or not it will continue to burn.
SPECIAL OFFER (Sponsored)
Binance Free $100 (Exclusive): Use this link to register and receive $100 free and 10% off fees on Binance Futures first month
(terms).
PrimeXBT Special Offer: Use this link to register & enter CRYPTOPOTATO50 code to receive up to $7,000 on your deposits.
Source link