METAVERSE
A guy writes his thesis in one day using only ChatGPT
In today's world, the importance of a college degree is undeniable. A college degree is seen as a stepping stone toward a successful career. So, when one hears the news that someone has finished writing their thesis in just one day, it is natural to be curious about how they managed to do it.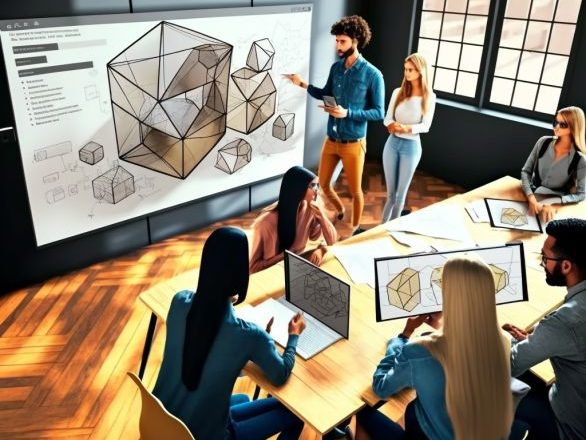 So, how could a guy complete his degree using only ChatGPT?
It is actually quite simple. He wrote his thesis using ChatGPT and then had his supervisor edit it and make corrections. He then printed it out and took it to the college.
ChatGPT is a online program that allows anyone to write articles, essays, or even a whole novel. All you need is an open computer and an internet connection. The best part about ChatGPT is that it is free to use.
Now, you might be thinking that this is not possible. Surely, the college would notice that the diploma was written by a machine and not a human?
Actually, no. A text written by ChatGPT is perfectly readable and passes all anti-plagiarism tests. This is because the bot produces original text that is not copied from anywhere else.
So, what does this mean for the future of education?
Well, it is clear that the education system needs some changes. The old system of testing knowledge is no longer adequate. With ChatGPT, anyone can write a perfect thesis in just a few hours. This calls into question the entire system of education.
In response to this, OpenAI's CEO, Sam Altman, has argued that the education system should adapt to this chatbot instead of banning it. Besides, 300k new teachers are urgently needed in the American educational system, and ChatGPT might be the solution. 
Teachers are debating whether to restrict, disregard, or use AI in their classrooms. However, some of them believe that ChatGPT can be useful in lesson planning and that the curriculum can be adapted to the modern needs and abilities of students.
This isn't the first time students have used a GPT bot to help them with their studies. ChatGPT has passed the Wharton MBA exam from one of the best business schools in the world. It scored an impressive 65%, which is lower than the average score of 79% that humans achieve. This shows that AI is capable of matching but also outperforming humans in certain tasks.
What do you think? Is the education system in need of change? Let us discuss on our social media.
Read more about ChatGPT:
(function(d, s, id) {
var js, fjs = d.getElementsByTagName(s)[0];
if (d.getElementById(id)) return;
js = d.createElement(s);
js.id = id;
js.src = "//connect.facebook.net/en_US/sdk.js#xfbml=1&version=v2.5";
fjs.parentNode.insertBefore(js, fjs);
}(document, 'script', 'facebook-jssdk'));


Source link