METAVERSE
a16z Releases Open-source Repository for Developers to Host AI Companions
Venture capital firm a16z has released an open-source tutorial stack enabling individuals to create and host their own AI companions through web browsers or text messaging via SMS.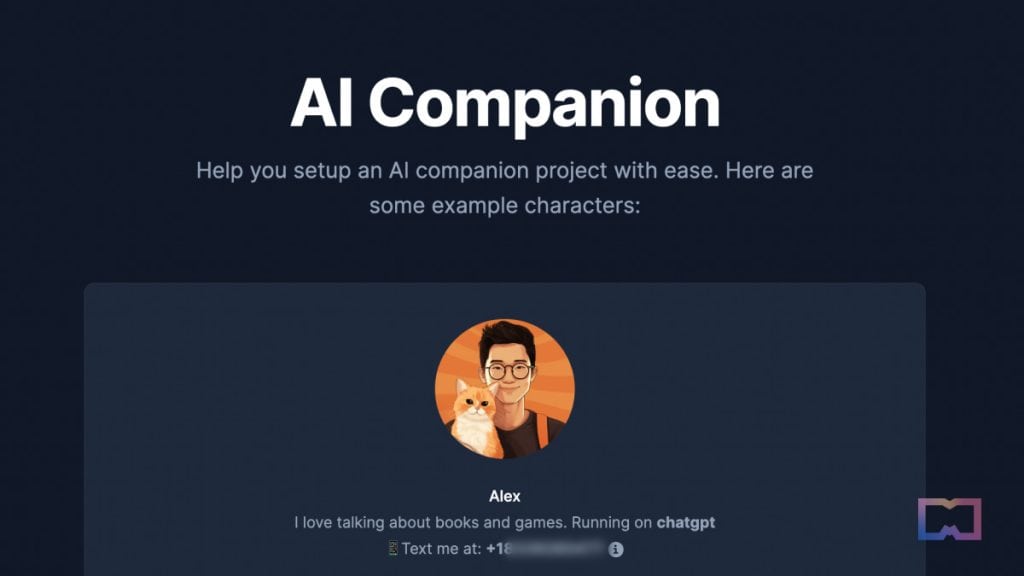 At the core of this tutorial stack is a powerful vector database with similarity search functionality. By providing a platform to customize personality traits and backstories, the tutorial stack ensures that conversations with AI companions possess depth and meaningful interactions. 
.@a16z has released a lightweight yet mighty stack to create and host your own AI companions.

– It has memory!
– Integrated vector DB with similarity search
– You can customize personality & backstory
– Easily deploy to https://t.co/xS7Q5PTLhe!

Link: pic.twitter.com/v0NmpZQDWn

— DataChazGPT 🤯 (not a bot) (@DataChaz) July 13, 2023
The system uses advanced algorithms to retrieve and prompt responses, resulting in a more immersive conversational experience. The tutorial stack also incorporates conversational memory by maintaining a queue of past interactions, and integrating them into the ongoing conversation.
The tutorial stack currently features companions on both ChatGPT and Vicuna models hosted on the Replicate platform. These AI models have been meticulously designed to simulate human-like conversations, providing users with an enhanced and engaging experience.
The potential use cases for these AI companions include catering to individuals seeking companionship, entertainment, coaching, or even romantic relationships with AI girlfriends or boyfriends. Developers have the freedom to shape their companions' behavior and attributes by crafting compelling backstories and selecting the ideal AI model.
A16z emphasized that this project primarily is purely intended to be a developer tutorial and serves as a starting point for those interested in understanding the fundamentals of chatbot development. For a glimpse into a full-fledged, open-source production platform, a16z recommends developers explore Steamship, a platform with serverless cloud hosting, vector search, webhooks, and callbacks to scale AI agents.
Mostly known for its investments in the cryptocurrency sector, a16z has now set its sights on artificial intelligence. Amidst the fervor surrounding AI, a16z is now positioning itself to secure a portion of the fast-expanding AI market. In June, the VC firm led Gensyn AI's $43 million Series A round and published an investment thesis on AI in the bio and health space. Last November, a16z published an article about how generative AI will transform games.
(function(d, s, id) {
var js, fjs = d.getElementsByTagName(s)[0];
if (d.getElementById(id)) return;
js = d.createElement(s);
js.id = id;
js.src = "//connect.facebook.net/en_US/sdk.js#xfbml=1&version=v2.5";
fjs.parentNode.insertBefore(js, fjs);
}(document, 'script', 'facebook-jssdk'));


Source link