METAVERSE
AI Startup Cohere Raises $270M in a Series C Round
Artificial intelligence startup Cohere raised $270 million in a Series C round.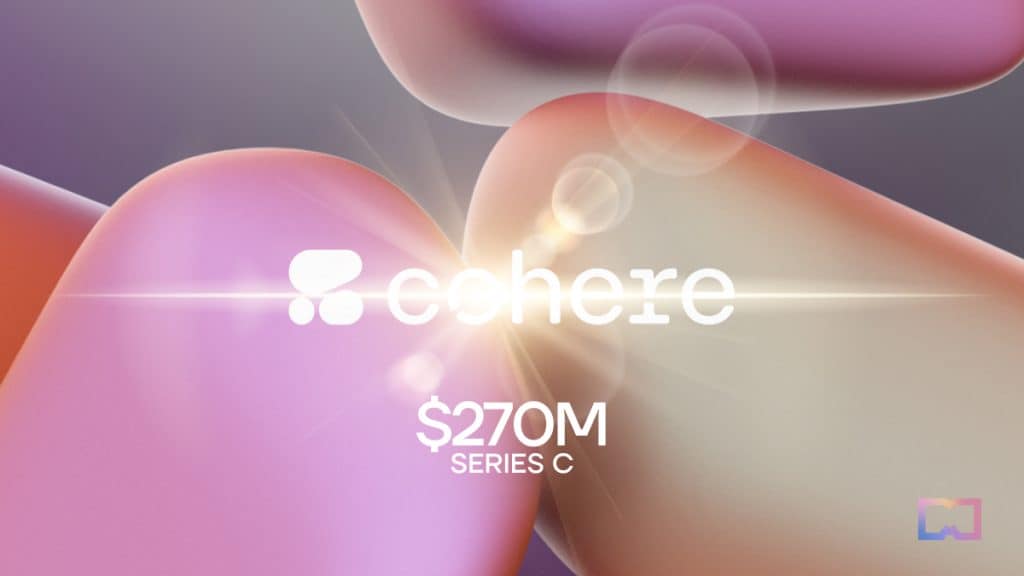 Cohere is the natural language processing platform that provides access to cutting-edge language generation and understanding technology. The Toronto-based company develops an AI model ecosystem for the enterprise.
The startup was established in 2019 by Aidan Gomez, Nick Frosst, and Ivan Zhang. Today, Cohere is a rival of the viral AI chatbot ChatGPT developer, OpenAI. The company plans to release a new dialogue model similar to ChatGPT but for businesses and developers. 
According to a press release, Cohere's goal is to be available on every cloud provider, deployed inside a customer's existing cloud environment, virtual private cloud (VPC), or even on-site. The model would also enable businesses to transform existing products and build innovative solutions.
In February this year, news outlet Reuters reported that Cohere was in talks to raise "hundreds of millions of dollars." The round would have brought Cohere to a valuation of over $6 billion. However, the company did not reach its goal, and it is now valued at just over $2.1 billion. 
Inovia Capital led the Series C round. NVIDIA, Salesforce Ventures, Oracle, DTCP, Mirae Asset, Schroders Capital, SentinelOne, Thomvest Ventures, and returning investor Index Ventures are among the other participants. 
"AI will be the heart that powers the next decade of business success. As the early excitement about generative AI shifts toward ways to accelerate businesses, companies are looking to Cohere to position them for success in a new era of technology. The next phase of AI products and services will revolutionize business, and we are ready to lead the way," said the CEO and co-founder of Cohere, Aidan Gomez. 
In its Series B round, which took place in February 2022, Cohere raised $125 million. Tiger Global led the round. Founding investor Radical Ventures and returning investors, Section 32 and Index Ventures participated.
Read related posts:
(function(d, s, id) {
var js, fjs = d.getElementsByTagName(s)[0];
if (d.getElementById(id)) return;
js = d.createElement(s);
js.id = id;
js.src = "//connect.facebook.net/en_US/sdk.js#xfbml=1&version=v2.5";
fjs.parentNode.insertBefore(js, fjs);
}(document, 'script', 'facebook-jssdk'));


Source link