METAVERSE
Apple Unveils Vision Pro AR Headset Priced at $3,500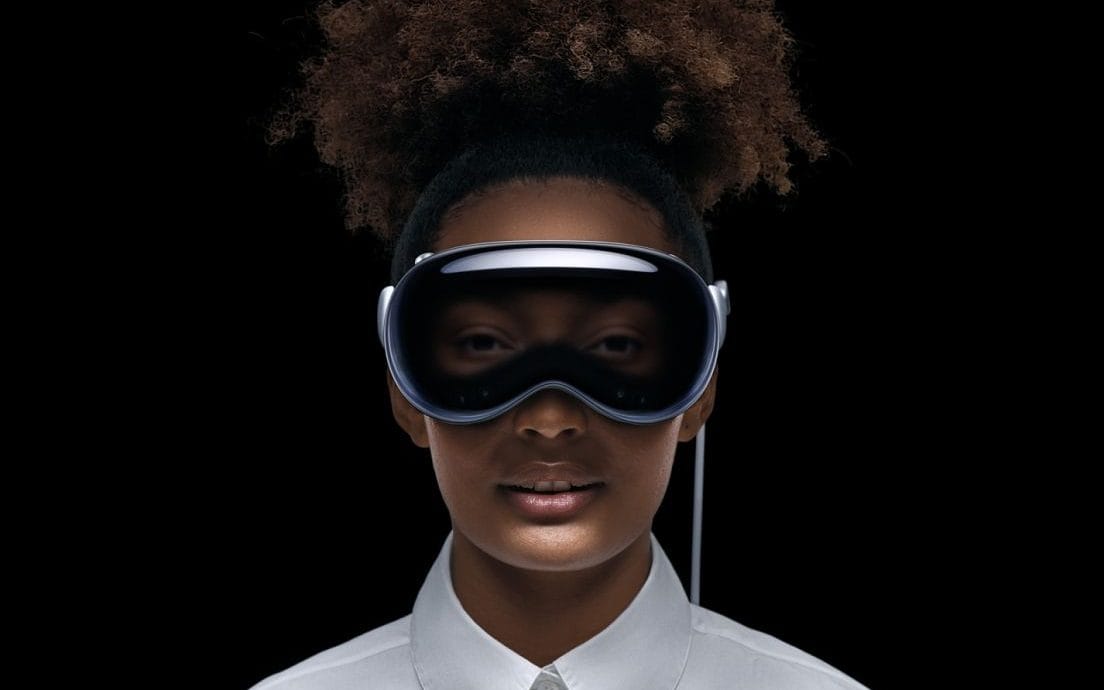 A world where digital content is not confined to a screen but can be placed anywhere in the environment and interacted with as if it was real. That is the vision of Apple Vision Pro, the company's latest innovation in spatial computing. Apple introduced Vision Pro today. The device combines advanced display technology, powerful processing, and natural user interfaces to create immersive and engaging experiences that blur the boundaries between the physical and the digital. 
"Today marks the beginning of a new era for computing. Just as the Mac introduced us to personal computing, and iPhone introduced us to mobile computing, Apple Vision Pro introduces us to spatial computing. Built upon decades of Apple innovation, Vision Pro is years ahead and unlike anything created before — with a revolutionary new input system and thousands of groundbreaking innovations. It unlocks incredible experiences for our users and exciting new opportunities for our developers,"

said Tim Cook, Apple's CEO.
Apple Vision Pro runs on visionOS, a new operating system, which allows users to access apps and content anywhere in their space. This includes watching a movie on a virtual screen, playing a game with realistic graphics, or collaborating with others.
Vision Pro combines augmented reality and virtual reality to create immersive and interactive environments explorable with hands, eyes, and voice in a 3D interface.
The headset also transforms the entertainment experience, with a screen that feels 100 feet wide and an advanced spatial audio system. Users can watch movies and TV shows from Apple TV+ and other streaming services or enjoy three-dimensional movies with Apple Immersive Video.
Unlike most headsets, Vision Pro has a real-world display that shows the user's eyes in the real world. A user's external display turns off when they enter a fully virtual mode. The mode allows them to experience a simulated reality without distractions. If someone else comes near a user who is in this mode, the headset will create a virtual meeting between them. The user and the person will see each other on their screens.
Vision Pro costs $3,499, which is over three times higher than the cost of the most expensive headset currently offered by Meta, the dominant company in the AR/VR market. The device will be available for purchase in the United States from early next year, with other countries expected to have access to it later in 2024.
Read more:
(function(d, s, id) {
var js, fjs = d.getElementsByTagName(s)[0];
if (d.getElementById(id)) return;
js = d.createElement(s);
js.id = id;
js.src = "//connect.facebook.net/en_US/sdk.js#xfbml=1&version=v2.5";
fjs.parentNode.insertBefore(js, fjs);
}(document, 'script', 'facebook-jssdk'));


Source link