METAVERSE
Apple's Stock is Reaching Record High Before WWDC23 and VR/AR Headset Launch
Apple's stock has soared to a record high as investors anticipate the launch of its ambitious product: a VR/AR headset that could revolutionize the industry. The company will unveil the device at its annual Worldwide Developers Conference (WWDC) alongside its latest hardware and software innovations.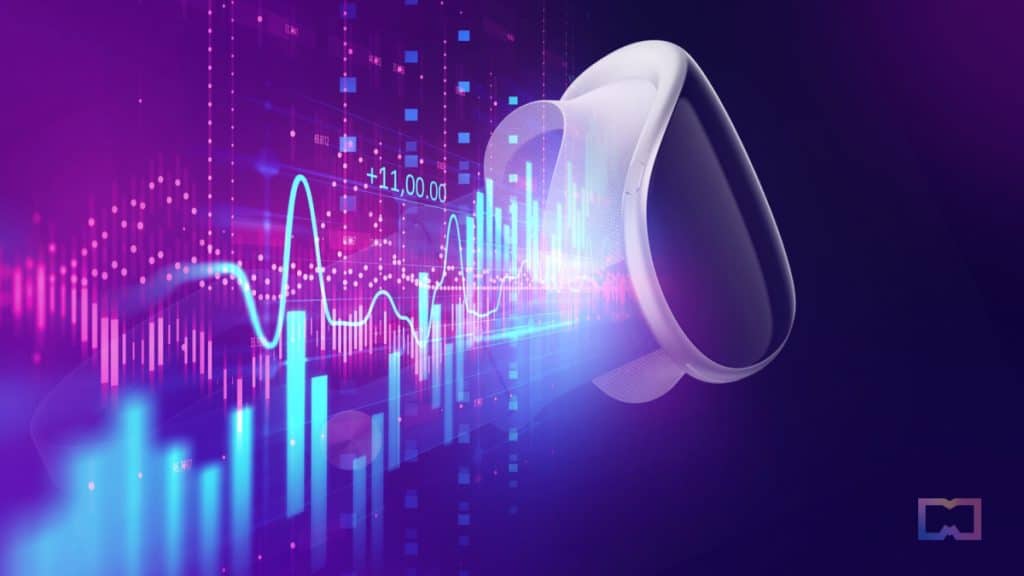 In pre-market trading on Monday, Apple's shares increased by about 1% to $183.67, surpassing the previous closing high on January 3, 2022. Apple has been one of the best-performing stocks of 2023, with almost a 40% increase in its share price since January 2023. The company has maintained a consistent upward trend throughout the year.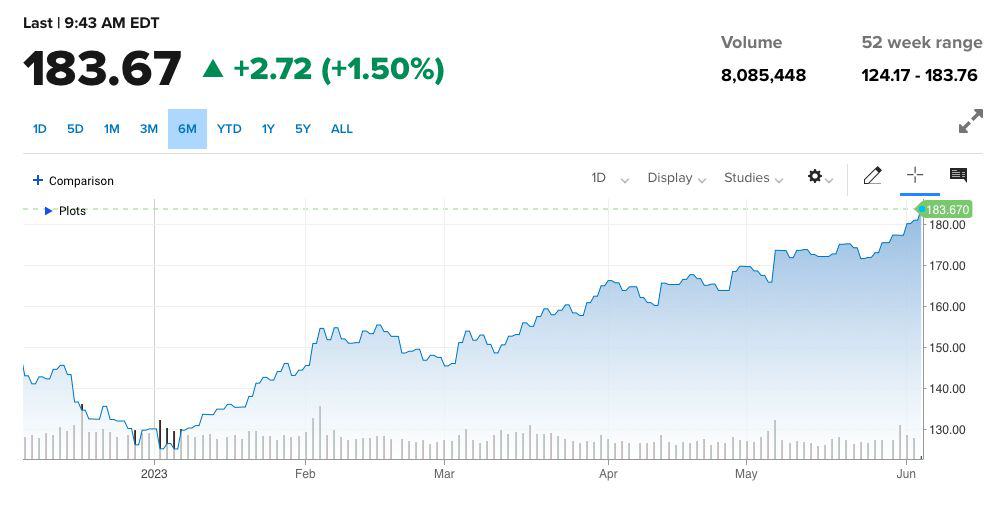 According to Bloomberg, Apple is set to increase its market cap by $16.5 billion with its current stock price, bringing it closer to a $3 trillion valuation. It's the largest public company and makes up about 7.5% of the S&P 500 Index.
WWDC 2023, Apple's annual Worldwide Developers Conference, begins at 10 am PT on June 5 at Apple's campus in Cupertino, California.
As mentioned earlier, the highlight of the event is going to be a mixed-reality headset, possibly called the Reality Pro or XR Pro, and a new xrOS operating system. Bloomberg also wrote that New Mac laptops and desktops and software updates such as watchOS 10, iOS 17, iPadOS 17, and macOS 14 are also expected. Apple will showcase updates to its fitness, health, and finance services and further integrate its devices to keep users within the Apple ecosystem.
Read more:
(function(d, s, id) {
var js, fjs = d.getElementsByTagName(s)[0];
if (d.getElementById(id)) return;
js = d.createElement(s);
js.id = id;
js.src = "//connect.facebook.net/en_US/sdk.js#xfbml=1&version=v2.5";
fjs.parentNode.insertBefore(js, fjs);
}(document, 'script', 'facebook-jssdk'));


Source link