METAVERSE
Artists are forcing Disney to address their growing AI problem
As the trend of AI taking over people's jobs continues, the latest group to take action are artists who feel they may be viewed as obsolete. They're using artificial intelligence systems to create images of copyrighted characters, including Disney's Mickey Mouse. Given Disney's history of heavily protecting its content, the artists are hoping that the company will take action and thereby put pressure on AI, giving people their jobs back.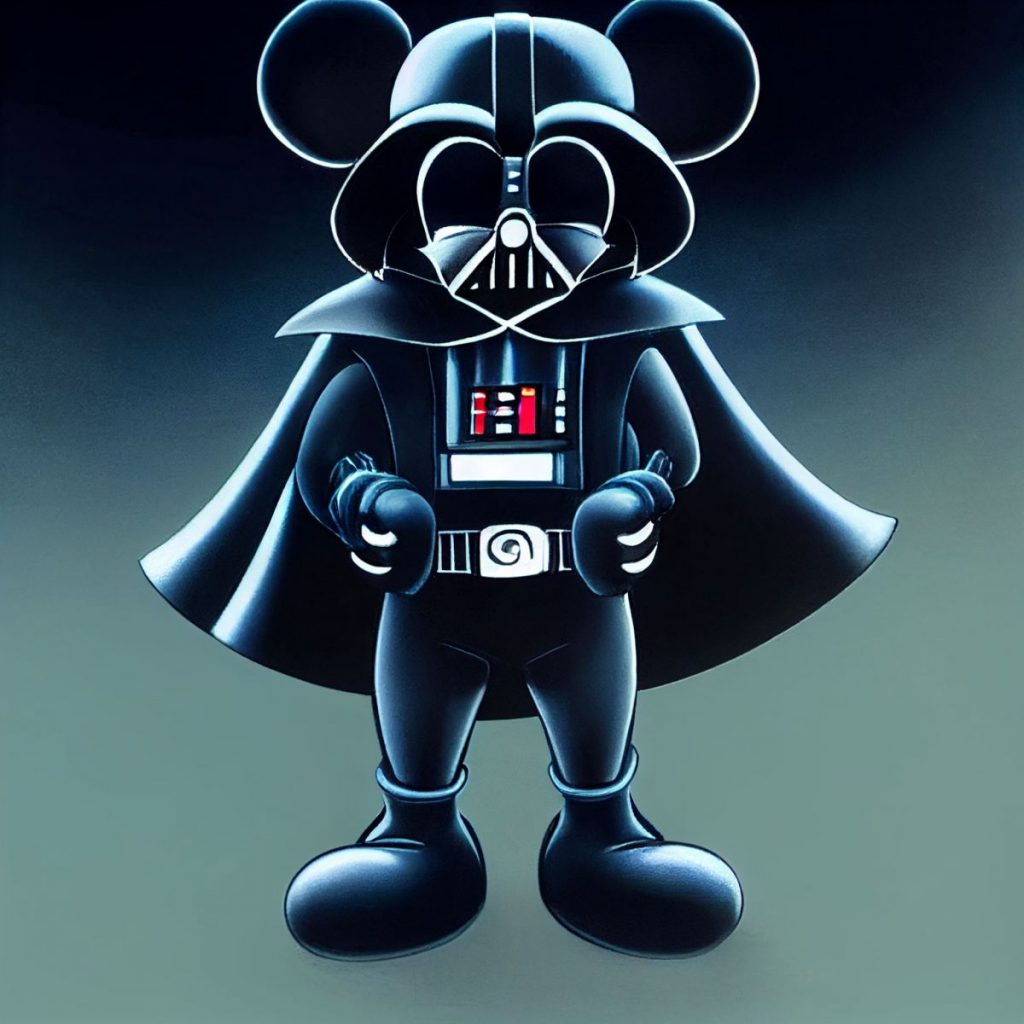 The artists say they're not trying to destroy Disney but simply want it to address the growing problem of AI. The artists say they hope to spark a larger conversation about the role of AI in the creative industries.
"If you don't start to address the issue, eventually, there won't be any jobs for humans," said another artist. "And that includes jobs at Disney."
Over the weekend, Eric Bourdage, lead character artist on the popular video game Dead by Daylight, encouraged his followers to create and sell products using images of Disney characters.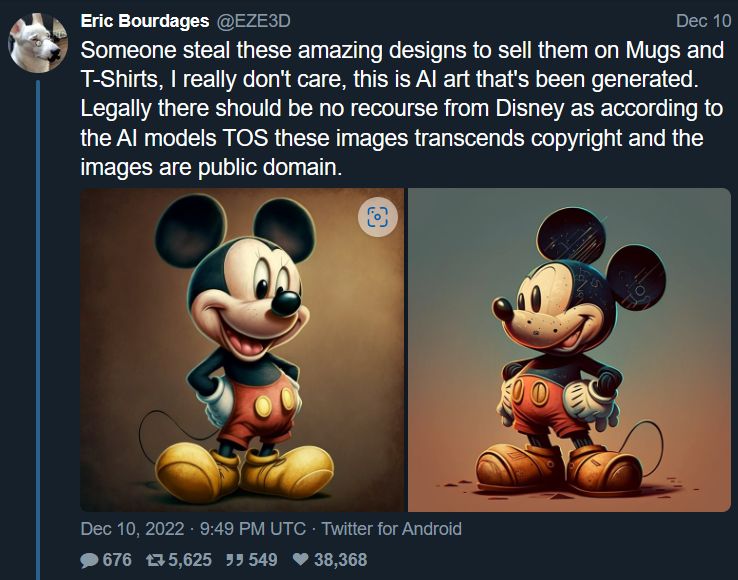 AI art problem continues to spark mass protests and resistance from the art community
The digital art community is up in arms over the inclusion of AI-generated content on ArtStation. Artists have long used ArtStation as a platform to showcase their work and receive feedback from the community. However, the recent inclusion of AI-generated content has been a controversial issue. Some artists claim that such content devalues the work of human creators.
This debate came to a head in recent months when a number of artists demanded that ArtStation remove AI-generated content from its website. The movement gained traction, and ArtStation eventually agreed to remove the content in question.
However, the issue is far from resolved. Some artists believe that AI-generated content has a place on ArtStation and that removing it would be a step backward. Others believe that AI-generated content should be clearly labeled as such so that viewers can make an informed decision about whether or not to view it.
The debate is likely to continue for some time. In the meantime, ArtStation has made it clear that it is willing to listen to the concerns of the digital art community and make changes accordingly.
Read more about AI: