METAVERSE
Binance Opens AI-powered NFT Generator Bicasso to More Users Worldwide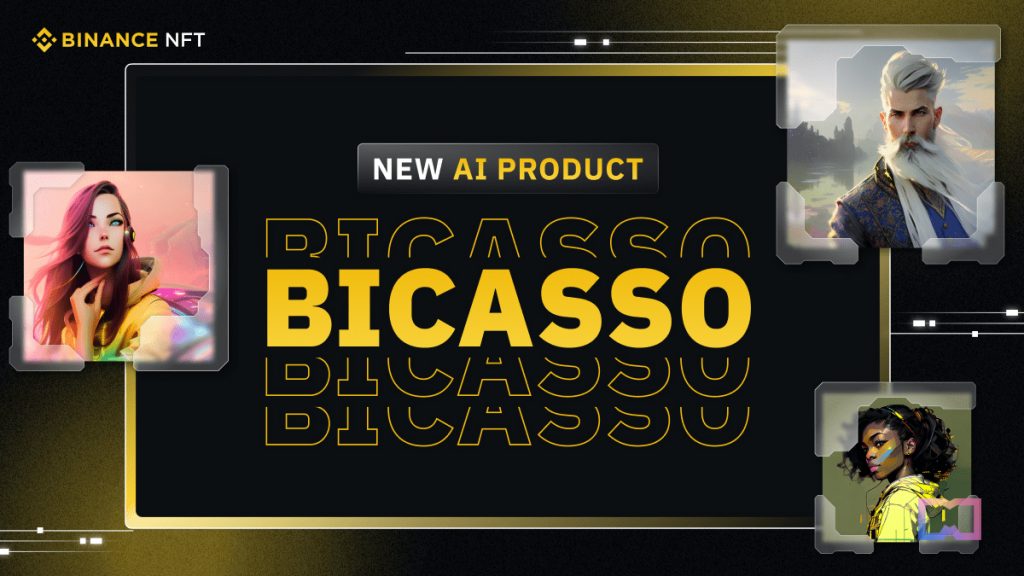 Binance is expanding its AI-powered NFT generator, Bicasso, globally after a successful test run for users in Europe.
From Mar 29 (12:00 UTC) to Mar 30 (00:00 UTC), Bicasso will be available worldwide for 12 hours to an additional 100,000 users – both existing and new – on a first-come, first-served basis.
Bicasso, a portmanteau of 'Binance' and 'Picasso,' allows users to create, mint, and own an image created with generative AI. Users can simply submit an image, such as a profile picture, and provide creative prompts to generate a new image. The generated image can be further refined with more direction. When users are fully satisfied with the image, they can mint it as an NFT on the BNB chain and set it as a profile picture, share it across social media, or transfer it to a wallet.
The expansion of Bicasso comes after its beta test on Binance's NFT platform on Mar 1, limited to only 10,000 mints. With users eager to try out the new service, Bicasso ran into technical challenges as it became overloaded with user requests. However, it managed to reach its goal of 10,000 NFTs minted 2.5 hours after the beta launch, bringing the beta test to an end.
To celebrate the global launch of Bicasso, Binance is releasing an exclusive Bicasso NFT collection featuring a series of 500 AI-generated cats and dogs. The NFTs will be awarded to users as part of a referral program. Holders of NFTs from the collection will be guaranteed access to one free minting opportunity during Bicasso's global launch and become members of the Binance Beta Testers for early access to new products and upcoming features.
Binance has plans to integrate more AI technology into its platform. One of the first products Binance Beta Testers get to try out is an AI-driven chatbot embedded in Binance Academy. Powered by ChatGPT, the chatbot aims to provide users with reliable and up-to-date responses regarding the Web3 space and blockchain industry.
"At Binance, we listen to our users' feedback. They loved our initial limited test, and now we are launching it globally," Mayur Kamat, Head of Product at Binance, said in a statement. "Bicasso gives us a unique opportunity to bring together the power of AI and Web3 to provide users with a powerful experience."
Read more:
(function(d, s, id) {
var js, fjs = d.getElementsByTagName(s)[0];
if (d.getElementById(id)) return;
js = d.createElement(s);
js.id = id;
js.src = "//connect.facebook.net/en_US/sdk.js#xfbml=1&version=v2.5";
fjs.parentNode.insertBefore(js, fjs);
}(document, 'script', 'facebook-jssdk'));


Source link