METAVERSE
Binance US to Pause USD Fiat Withdrawals From June 13
Binance US announced today that it has suspended USD deposits and is preparing to pause USD fiat withdrawals from June 13, after the SEC filed a motion for a restraining order to freeze the platform's assets.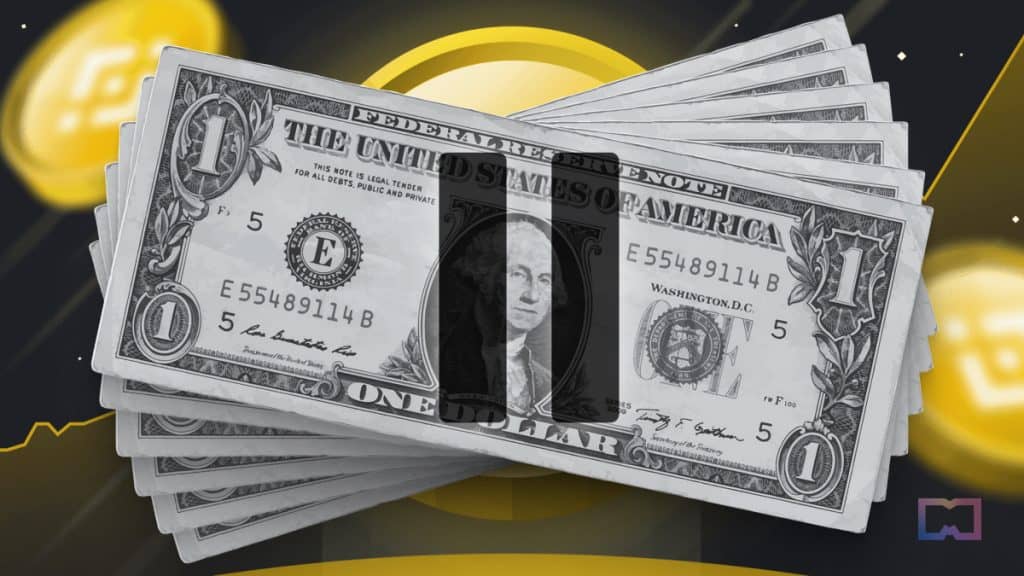 However, SEC's motion only applies to Binance US as the global Binance platform operates as a separate entity. This comes on the heels of the SEC's charges brought against Binance and its CEO Changpeng 'CZ' Zhao earlier this week for allegedly providing unregistered trading platforms for crypto asset securities.
In a tweet, Binance US notified users that its payment and banking partners have "signaled their intent to pause USD fiat channels as early as June 13." The platform urges users to withdraw their USD via bank transfer by June 13 as it transitions to a crypto-only exchange. Any USD remaining on the platform after June 15 may be converted to a stablecoin that can be withdrawn on-chain.
"To be clear, we maintain 1:1 reserves for all customer assets. Any downtime in processing withdrawals may be the result of elevated volumes and weekend bank closures,"

said Binance US.
The platform added that crypto staking, trading, deposits and withdrawals will remain fully operational.
Following the SEC's lawsuit, Binance US announced on Wednesday that it will delist 10 BTC and BUSD trading pairs including ATOM/BTC, BCH/BTC, DOT/BTC, LRC/BTC, MANA/BTC, UNI/BTC, VET/BTC, XTZ/BTC, HBAR/BUSD and ONE/BUSD. 
This week has proven to be a challenge for the crypto space as the SEC cracks down on exchanges while the industry seeks clarity on regulations. After filing a case against Binance, the SEC filed another one against Coinbase. 
During a Congressional committee hearing, Dan Gallagher, the Chief Legal Compliance Officer of Robinhood and a former SEC commissioner, acknowledged that while the company has obtained a broker-dealer license for trading securities, it may not possess the capability to facilitate trades involving unregistered securities as identified by the SEC. This includes cryptocurrencies such as Solana, Polygon, and Cardano.
In the wake of these lawsuits and the Congressional hearing, Robinhood announced it will remove SOL, MATIC and ADA – tokens deemed as unregistered securities by the SEC – after June 27 6:59 p.m. ET. 
Read more:
(function(d, s, id) {
var js, fjs = d.getElementsByTagName(s)[0];
if (d.getElementById(id)) return;
js = d.createElement(s);
js.id = id;
js.src = "//connect.facebook.net/en_US/sdk.js#xfbml=1&version=v2.5";
fjs.parentNode.insertBefore(js, fjs);
}(document, 'script', 'facebook-jssdk'));


Source link