METAVERSE
CoreWeave Secures $200M in Series B Extension to Address Growing Demand for Cloud Infrastructure in AI Industry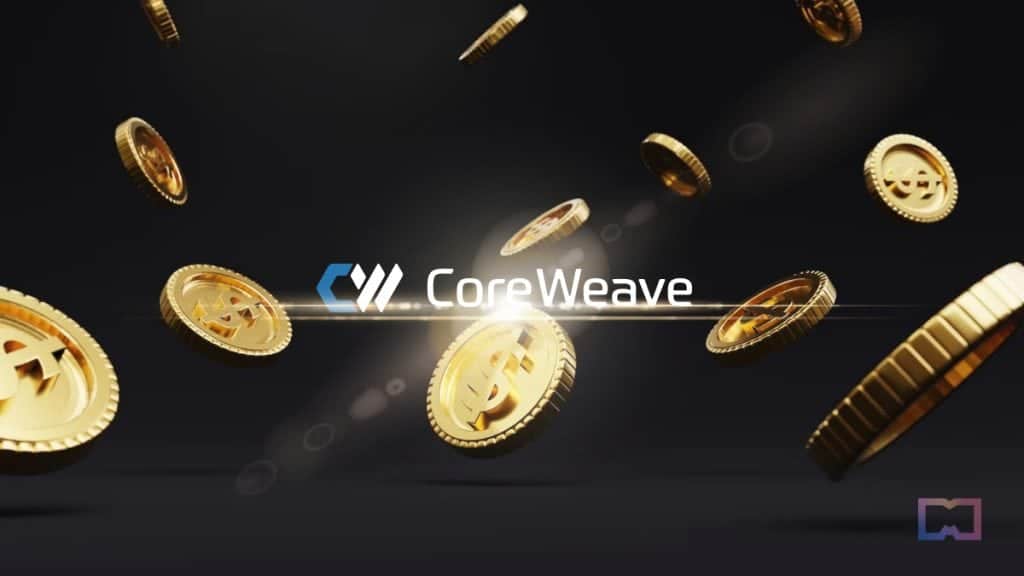 CoreWeave, a specialized GPU cloud infrastructure provider, has raised an additional $200 million in a Series B extension round led by Magnetar Capital.
The new funding comes a month after the company announced $221 million in Series B funding, also led by Magnetar with participation from NVIDIA, along with former GitHub CEO Nat Friedman and former Apple executive Daniel Gross. This brings the total funds raised to $421 million.
Amid the AI boom, demand for cloud infrastructure to train, serve inference and fine-tune models has increased. With the new funding, CoreWeave will scale its cloud infrastructure solutions purpose-built for compute-intensive workloads to meet the demands of AI startups.
The company claims that its cloud infrastructure is "35 times faster and 80% less expensive than the large, generalized public clouds" and that teams can "spin up workloads in as little as five seconds."
"By combining easy access to high-powered GPUs for training AI models with fast and flexible infrastructure and by focusing on a specific type of compute, CoreWeave continues to differentiate itself from other companies in the space," said Ernie Rogers, Magnetar's chief operating officer.
Since the launch of ChatGPT, generative AI has been attracting substantial capital from investors and VCs. According to PitchBook data, generative AI startups generated approximately $1.7 billion through 46 deals in Q1 this year. There is also an additional $10.68 billion worth of deals announced during the quarter, pending completion.
"In my 25-year career, I've never been a part of a company that's growing like this," said CoreWeave CEO and co-founder Michael Intrator. "It's an incredible moment in time. From a demand standpoint, revenue and client scale, the rise has been exponential, and Magnetar has been an amazing partner from the beginning."
Founded in 2017, CoreWeave delivers GPU computer resources and builds cloud solutions for compute-intensive use cases including VFX and rendering, machine learning and AI, batch processing and pixel streaming.
Read More:
(function(d, s, id) {
var js, fjs = d.getElementsByTagName(s)[0];
if (d.getElementById(id)) return;
js = d.createElement(s);
js.id = id;
js.src = "//connect.facebook.net/en_US/sdk.js#xfbml=1&version=v2.5";
fjs.parentNode.insertBefore(js, fjs);
}(document, 'script', 'facebook-jssdk'));


Source link