METAVERSE
Decentraland Metaverse Music Festival 2022: Everything There is to Know So Far
Decentraland Metaverse Music Festival is back! This year the festival will take place during November 10-13 and will feature over 100 artists with more to be announced in the weeks leading up to the event. Presented by digital asset platform Kraken, together with the support of many other partners, the grand 4-day music extravaganza will be bigger than ever before.
Last year's inaugural Decentraland Metaverse Music Festival saw 80+ artists including Deadmau5, 3LAU, Paris Hilton, RAC, and Alison Wonderland, and was attended by 50,000 unique users during the 4-day event. Since then, the trend of musical performances in the metaverse has only grown, with Decentraland seeing performances from other major artists, such as Jason Derulo, Grimes, and Thalia, over the past year. The rest of the world is taking notice that the metaverse has a place in the music industry—even MTV announced a new metaverse category at their 2022 VMAs. You can be sure that this year's MVMF will be an event to remember!
Who's Performing
This year's MVMF will showcase performances created with the latest motion capture technology from Move.ai which enables motion capture with no suits and Kinetix.tech that aims to empower creators to make Emotes using only a phone camera as well as video performances. So far, some of the biggest musical talent confirmed for the festival is:
The iconic global touring metal festival OZZFEST which launched the careers of countless bands, such as Slipknot, Disturbed, System of a Down, and many others, is coming to Decentraland with a performance from Ozzy Osbourne himself and many others to be announced soon.
Superstar producer, songwriter and DJ Dillon Francis has collaborated with Vegas City to bring a state-of-the-art mega club to Decentraland that will showcase a special set from the artist all weekend. Festival-goers will also be able to play Smash the Piñata with the DJ's infamous piñata sidekick Gerald and chase him all throughout the venue.
LIMEWIRE will host one of the main stages with an exclusive avatar performance and music video premiere from Soulja Boy in addition to many other music artists across various genres.
AR metaverse platform OVER will showcase experiences and performances from DJ Regard, Morgan, Jamis, Nicola Fasano, Danilo Rossi, and Azel.
UNPAIRED, the team behind the Party Degenerates NFT collection, will unveil the OxArena, a unique venue with an open air stage, 3 indoor clubs, a concept store, and an NFT gallery. Jump in for curated performances by Superf3st, Volta XR, Revealed Recordings, Fold London, and others.
Metaverse music label SOUNDR will have a dedicated stage featuring Junior Andre, Ellysse Mason, Tarune, Lil Yamaha, Miya Miya, and Soundr's first AI virtual band Skullz.
RANDOM RAVERS, a metaverse music brand, is presenting The Raverse, an immersive rave experience featuring international artists such as the Dead-Tones, Ray Kash, Kana Hishiya, and NonCitizens amongst others.
METATOKYO will present a stage featuring Japanese music acts and metaverse artists as well as a special installation of a gigantic dancing doll made in collaboration with Metaani, NFT Character, and the iconic Japanese artist Kyary Pamyu Pamyu.

As well as Vladimir Cauchemar, award-winning Chinese idol group SNH48, CryptoPunk, Rapper Spottie WiFi, Japanese girl group Atarashii Gakko!, London-based afro and funk band Amadis & The Ambassador, Finnish one woman orchestra Maija Kauhanen, space rock project Handshaking, British DJ and producer Akira the Don, DJ Eddy Temple-Morris' band Losers, Israeli DJs and producers Erika Krall and Lian Gold, the electronic duo 2AM and PIP, and many more to be announced!
More than Music
The festival will feature 15 completely different and unique stages set against a cyberpunk landscape being overgrown by nature. A mystical Tower of Babel will stand over everything, filling the ears of anyone who approaches with languages from around the world, symbolizing the unifying power of music. The event will also include the deployment of numerous new experiences to explore, such as Follow the Rabbit, Take the Blue Pill, Portaloo, The Backstage Pass Quest, and more. Just walking the festival grounds should be an experience in itself!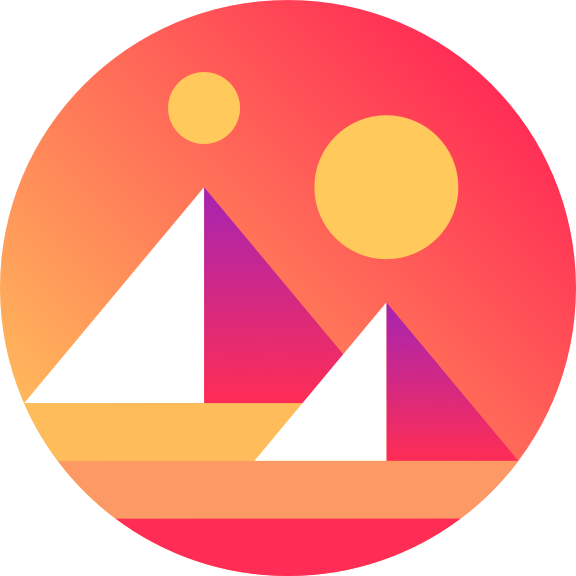 Emotes & Wearables Fit for a Festival
A music festival is nothing without outrageous and colorful festival wear & sick dance moves. You can be sure that MVMF will have both in the form of Wearables and Emotes! Since Emotes entered the Creator market in September, Decentraland's Marketplace has been flooded with almost 200 Emotes, and plenty of them are just what you'll be looking for on the dance floor. A special MVMF Emote Contest was even held to bring out the community's best moves in preparation for the festival (Deadline to submit is Oct 31 7AM UTC in case you were going to enter!). Get ready for the 4-day-long dance party now and check out the MVMF-dedicated tab on the Marketplace for all of your festival needs.
Don't Forget to RSVP!
Make sure to keep an eye on the Decentraland's Event page as we get closer to the festival for all the special extra events and after parties that will soon be showing up. And of course you can already RSVP for the Decentraland Metaverse Music Festival itself via its Event listing! Lastly, follow @Decentraland on Twitter for all the most recent updates on #DCLMVMF22 as more news will be coming soon. See you at the show!
Source link