METAVERSE
EU Urges Tech Giants to Label AI-Generated Content to Fight Disinformation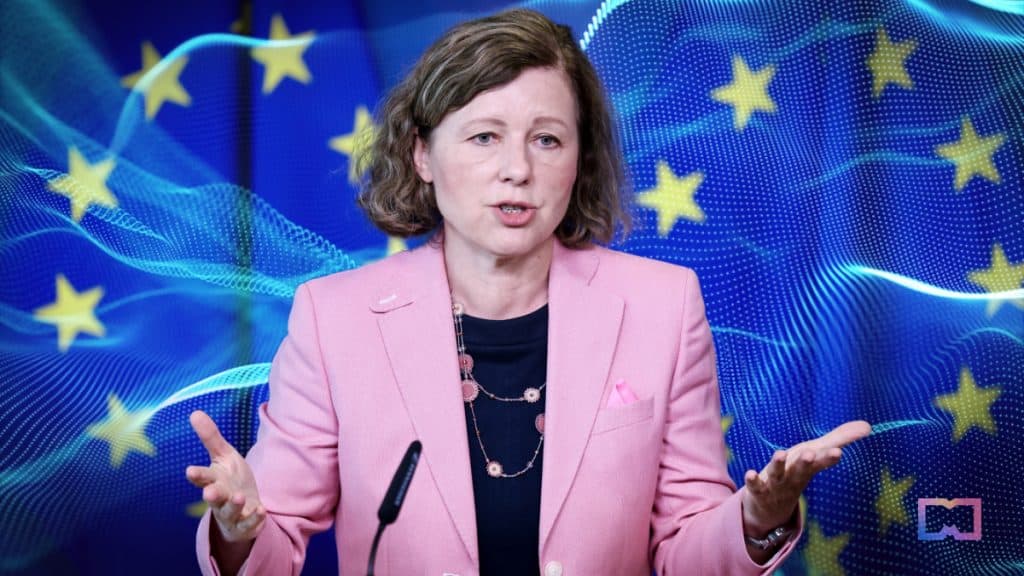 The European Commission has called on tech giants such as Google, Facebook, and TikTok to take action against disinformation by clearly labeling content and images produced by artificial intelligence. Vera Jourova, the vice president of the Commission, stated on Monday that companies that use generative AI technologies capable of creating fake news should label such content as part of their responsibility to combat disinformation from sources such as Russia.
Jourova said in a press conference that signatories who use generative AI in their services, such as Bingchat for Microsoft and Bard for Google, should implement safeguards to prevent malicious actors from using these services to generate disinformation.
"Signatories who have services with a potential to disseminate AI-generated disinformation should in turn put in place technology to recognize such content and clearly label this to users,"

Jourova added.
Companies like Google, Microsoft, and Meta, which have signed the EU Code of Practice to combat disinformation, should report on the safeguards they have implemented in July. She also warned that Twitter, which recently left the Code, could expect increased regulatory scrutiny. Jourova said that Twitter's actions and compliance with EU law would be closely and urgently monitored.
Elon Musk's company left the EU's voluntary Code of Practice two weeks ago. If Twitter does not operate under the Digital Services Act, it could face a fine of up to 6% of its global revenue based on recent estimated earnings or be banned across the EU.
Last month, European lawmakers approved stricter draft legislation to regulate AI. The act includes requirements for foundational models that underpin generative AI technologies, such as safety checks, data governance measures, and risk mitigations. The list of prohibited practices was expanded to include intrusive and discriminatory uses of AI systems. 
Read more:
(function(d, s, id) {
var js, fjs = d.getElementsByTagName(s)[0];
if (d.getElementById(id)) return;
js = d.createElement(s);
js.id = id;
js.src = "//connect.facebook.net/en_US/sdk.js#xfbml=1&version=v2.5";
fjs.parentNode.insertBefore(js, fjs);
}(document, 'script', 'facebook-jssdk'));


Source link