METAVERSE
Gorillaz to perform an AR concert in London and New York with Google technology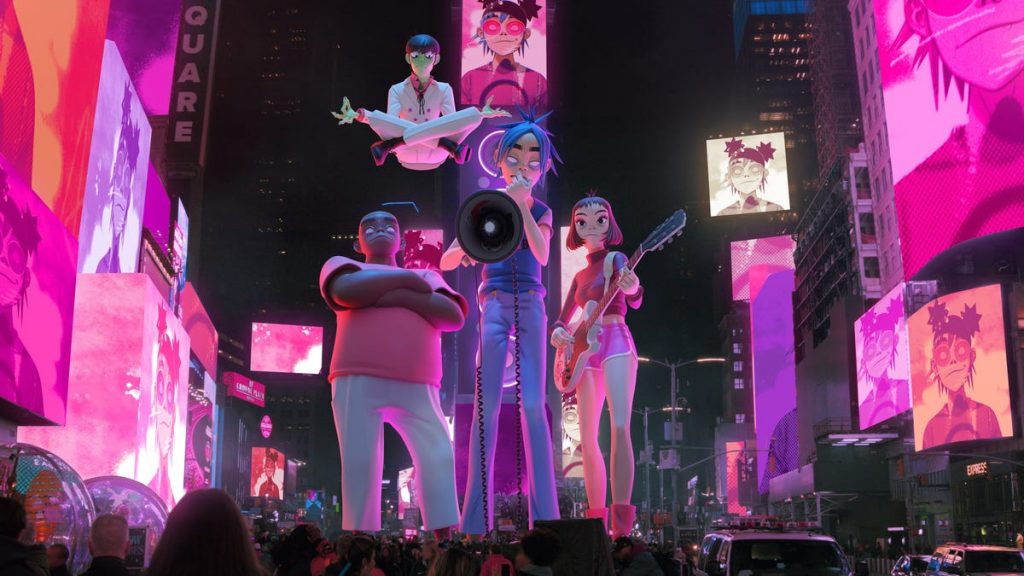 The virtual band Gorillaz will perform a concert in NYC and London in the latest location-based augmented reality (AR) experiment. Before the release of their 8th studio album titled "Cracker Island," the Grammy award-winning group will perform their new single "Skinny Ape" as skyscraper-sized virtual avatars.
The concert takes place this weekend, at Times Square in New York City on December 17 at 2:30 p.m. ET and in Piccadilly Circus on December 18 at 2:00 p.m. GMT. Gorillaz's "live" performance will be accessible via the free app Gorillaz Presents, available on Android and iOs. After the event, users can watch the virtual concert in-app at any time.
Google hasn't released its AR glasses yet, but the tech company is experimenting with the technology through mobile tools. CNET reported that the virtual concert would use Google's location-based AR tool, which was introduced at a conference earlier this year. The tool relies on Google Maps data and GPS coordinates to overlay persistent AR in the physical world. According to VR Scout, for the Gorillaz concert, Google will use the ARCore Geospatial API, which enables developers to link digital content to real-world locations on Google Street View.
Gorillaz's musical AR event will blend virtual features with the physical space, immersing the audience in an innovative mixed-reality experience.
Virtual concerts are becoming increasingly popular, as they don't require musicians to be geographically present in a selected location. This simplifies concerts by saving time and other resources, plus virtual performances provide an inventive and immersive way for artists to share their music with fans.
Even though metaverse technology, such as VR, as well as AR, has been becoming more mainstream in 2022, Gorillaz experimented with the technology back in 2017. The band released their own mixed reality app to offer fans an interactive tour of their estate. Even earlier, Gorillaz released an innovative 360-degree music video for their single "Saturnz Barz."