METAVERSE
Israel is Revolutionizing Diplomacy with Metaverse and AI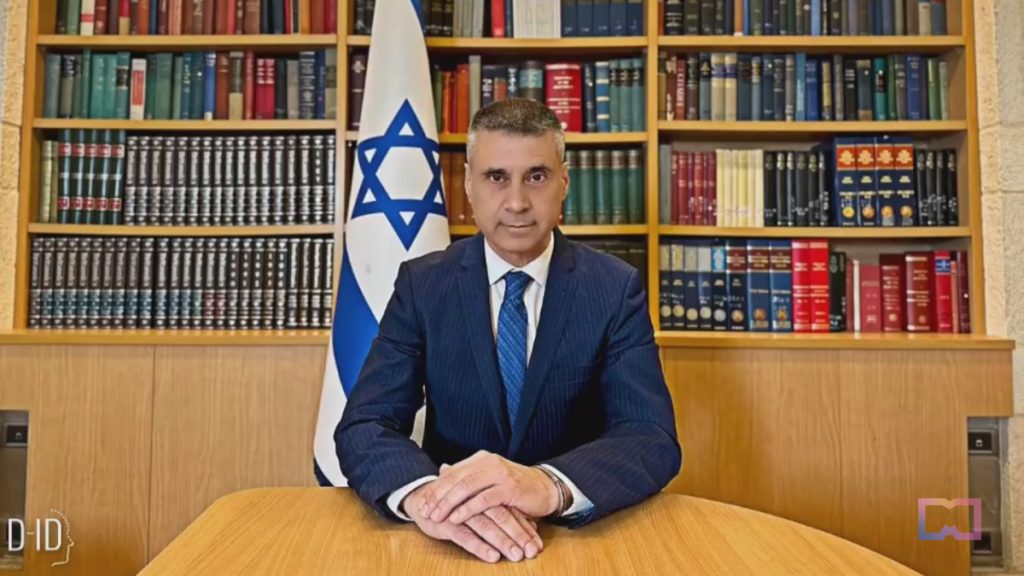 Israeli diplomat David Saranga posted videos on Twitter in which his digital avatar delivered a message in eight different languages: Arabic, Mandarin, Persian, Greek, Hindi, Portuguese, Russian, and Turkish. While he doesn't speak these languages fluently, the ambassador used AI technology to demonstrate how it drives cross-cultural communication and exchange.
Using AI and the metaverse in diplomacy has several potential advantages. First, it can help overcome language barriers and facilitate communication between people from different countries and cultures. The technology can also help diplomats analyze large volumes of data, from social media trends to economic indicators, and provide valuable insights to inform diplomatic decision-making.
Saranga, the head of the digital diplomacy division at the Foreign Ministry, used a generative AI video program to deliver the multi-lingual speech. The Israeli startup D-ID has created digital avatars that closely resemble human beings and can speak in multiple languages. The country's government has been actively using this technology for digital diplomacy activities, The Times of Israel reported.
D-ID, founded in 2017, is at the forefront of the generative AI field. It focuses on creating digital avatars through text-to-video generation and text-and-image generation and has expanded its technology to the metaverse. Recently, the startup launched a platform that enables users to engage in face-to-face conversations with AI-generated digital humans, showcasing its dedication to improving the quality and control that users have over the digital characters they create. 
In an interview with the local newspaper, Saranga acknowledged the ongoing digital revolution and its impact on diplomacy. He emphasized the importance of exploring AI's potential and its various applications for public use. The ambassador encouraged staff members, including embassies and diplomats, to dive into the world of AI and explore its possibilities.
Saranga said that the metaverse and AI in diplomacy are still in the early stages. The Israeli Embassy in South Korea established a diplomatic mission in the metaverse in 2022, claiming it to be the first of its kind. Moreover, the South Korean government is among the most active users of the metaverse worldwide and has set up funds to embrace this technology further.
Last week, Israeli rocker Assaf Amdursky made history by performing the country's first-ever concert in the metaverse. On March 26, Amdursky's avatar performed for his fans' avatars in a digital live performance from the Bombay Sapphire Metaverse center. The event marked a significant milestone for Israeli artists, highlighting the potential of the metaverse as a platform for the entertainment industry.
Read more:
(function(d, s, id) {
var js, fjs = d.getElementsByTagName(s)[0];
if (d.getElementById(id)) return;
js = d.createElement(s);
js.id = id;
js.src = "//connect.facebook.net/en_US/sdk.js#xfbml=1&version=v2.5";
fjs.parentNode.insertBefore(js, fjs);
}(document, 'script', 'facebook-jssdk'));


Source link