METAVERSE
Magic Eden Unveils ETH Genesis, its Ethereum NFT Marketplace in Beta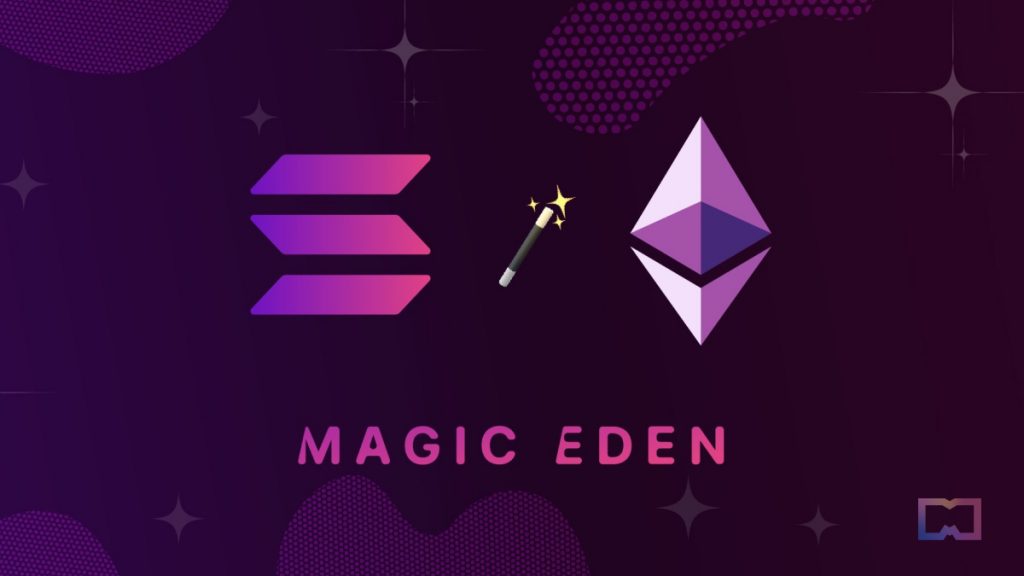 Magic Eden has unveiled ETH Genesis, the beta launch of its dedicated Ethereum marketplace, as the company, once known for being the leading Solana marketplace, pushes forward with its cross-chain ambitions.
Set to launch on April 6, ETH Genesis will feature 10 new Ethereum NFT collections available for mint through its launchpad. The projects include Hashflow, CNWAFUKU, KaijuKingz, Realm Hunter, The Space Club, McPepe's, Blocky Doge 3.0, Freakz by Subber, Magna, ZTX, Serial Experiments Lain, and Code Name: Stardust.
Following Magic Eden's expansion into the Ethereum ecosystem in September last year, ETH Genesis is the next step for the company's integration with Ethereum. According to a press release shared with Metaverse Post, Magic Eden will honor royalties for native listings, with the goal of eventually aggregating marketplaces across the ecosystem.
For a limited time, Magic Eden will provide its partners with a "royalty boost" and share revenue from marketplace fees with the listed launchpad partners. In the coming months, the company plans to continue expanding into new and existing markets and increase the offerings on ETH Genesis. 
"We've always respected Ethereum as the largest, most established community for NFTs. We bring proven ability to partner with creators as the only NFT platform that has launched 400+ projects and raised over $120M for creators. We also have a team of shippers that can move nimbly. We think our strengths will continue to serve the growth of ETH's NFT ecosystem. In the spirit of iteration, we're going to start making inroads with our own marketplace and dedicated launch partners, and grow from there," Zhuoxun Yin, COO and co-founder of Magic Eden, said in a statement.
In recent weeks, Magic Eden has been ramping up its efforts in the web3 gaming and NFT space. Last week, the company launched Magic Eden Games, a destination for game developers to reach new player communities. Magic Eden has also launched a marketplace for Bitcoin Ordinals, becoming one of the first established multi-chain NFT marketplaces to capture its share of the emerging Ordinals market.
Read more:
(function(d, s, id) {
var js, fjs = d.getElementsByTagName(s)[0];
if (d.getElementById(id)) return;
js = d.createElement(s);
js.id = id;
js.src = "//connect.facebook.net/en_US/sdk.js#xfbml=1&version=v2.5";
fjs.parentNode.insertBefore(js, fjs);
}(document, 'script', 'facebook-jssdk'));


Source link