METAVERSE
Marvell's Shares Soar 28% Amidst AI Growth, Following Nvidia's Rally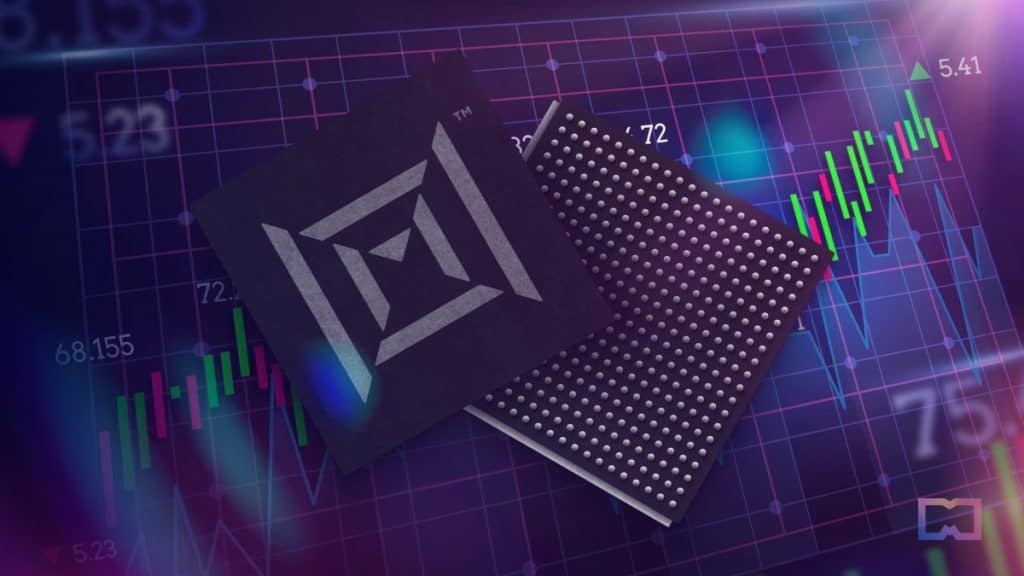 Chipmaker Marvell Technology experienced a significant surge in its stock price, reaching a 28% increase in a single day. This surge, the largest since October 2001, was primarily driven by Marvell's optimistic outlook on the revenue generated from AI in the current year. With the remarkable increase in stock price, Marvell joins the ranks of prominent companies, including NVIDIA, in anticipating substantial revenue growth from the ongoing AI boom.
Marvell's stock peaked at $63.42 in New York on Friday, resulting in a year-to-date increase of over 70%. According to Bloomberg, Marvell Technology expects AI-related product sales to double this fiscal year, capitalizing on a spending boom similar to Nvidia Corp. The company's first-quarter adjusted earnings also surpassed analysts' estimates. Moreover, Marvell expects this quarter's revenue to be around $1.33 billion, in line with analysts' predictions. Reuters wrote that Marvell's gains were poised to increase the company's market value by almost $10 billion.
"Generative AI is rapidly driving new applications and changing the investment priorities for our cloud customers,"

said Marvell CEO Matt Murphy.
On Wednesday, NVIDIA's stock rose over 26% after its Q1 earnings report. The company, which makes GPUs and chips for AI companies, reported a revenue of $7.19 billion, up 19% from the previous quarter. Its Record Data Center brought in a revenue of $4.28 billion, an increase of 14% from a year ago and an 18% rise from the previous quarter.
Read more:
(function(d, s, id) {
var js, fjs = d.getElementsByTagName(s)[0];
if (d.getElementById(id)) return;
js = d.createElement(s);
js.id = id;
js.src = "//connect.facebook.net/en_US/sdk.js#xfbml=1&version=v2.5";
fjs.parentNode.insertBefore(js, fjs);
}(document, 'script', 'facebook-jssdk'));


Source link