METAVERSE
Metaverse Fashion Week Starts on March 28; Takes Place in Decentraland, Spatial, and OVER Metaverses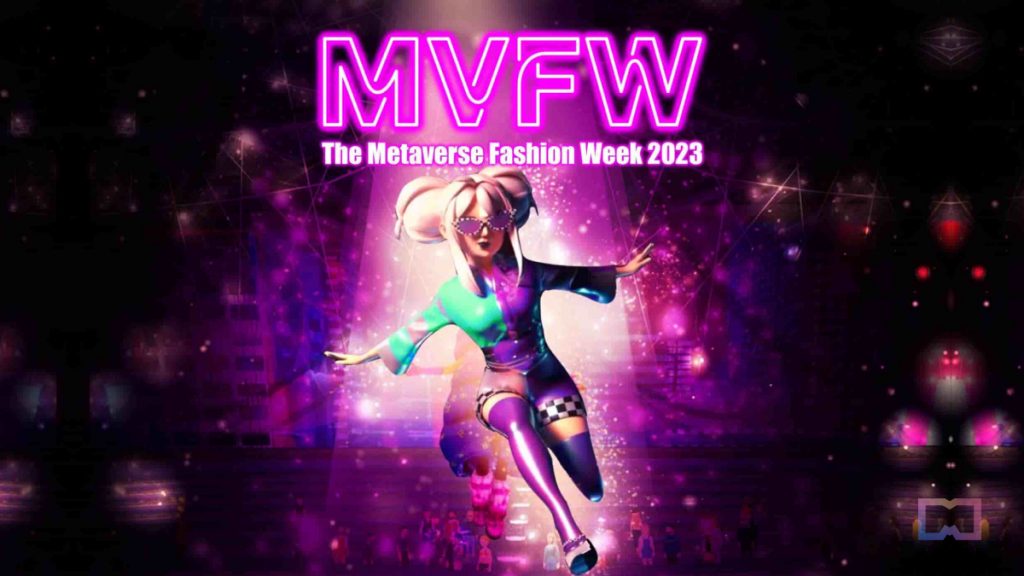 Metaverse Fashion Week takes off tomorrow, March 28. Through March 31, brands will showcase their collections on virtual catwalks across different metaverse platforms. In addition to the shows, which will take place in Decentraland, Spatial, and OVER, companies have prepared digital experiences and interactive games. For instance, visitors will have the opportunity to try on and purchase virtual clothes and skins, check out collections developed by brands for avatars, and discover designs created by artificial intelligence. 
Among the participants of this year's MVFW are Dolce & Gabbana, Tommy Hilfiger, Vogue Singapore, COACH, Adidas, DKNY, Monnier Paris, and DUNDAS.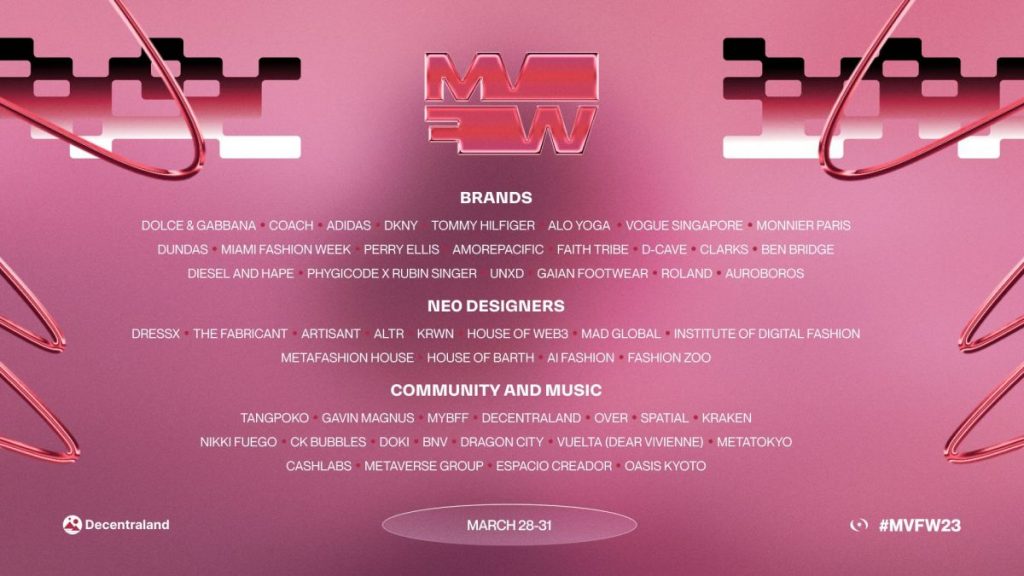 The curatorial theme of Metaverse Fashion Week 2023 is "Future Heritage." The event's organizers aim to connect tradition with innovation while highlighting diverse aesthetics across different metaverse platforms.
While the majority of events will take place in Decentraland, several brands have opted for Spatial and OVER metaverses to showcase their designs. 
OVER is an augmented reality metaverse platform that allows creators to publish, own, and earn rewards for their content. Among the companies that have selected OVER for this Metaverse Fashion Week season are Pinko, Gucci, Balmain, Ecoolska, XR Couture, Polygon, Ilona Song Fashion House, and Vogue Singapore.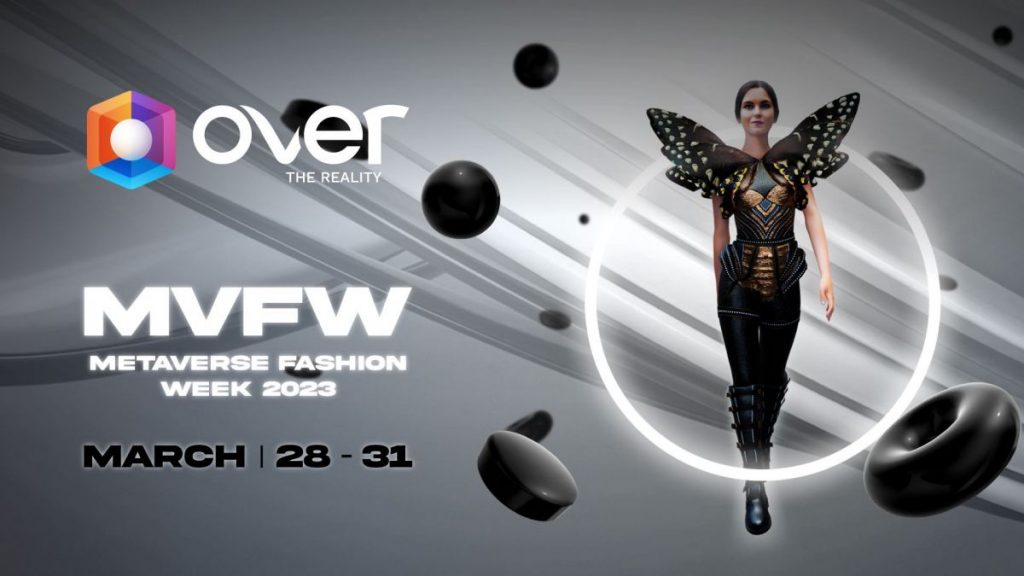 On March 31, the company will host a hybrid show in the center of the world's fashion capital, Milan. It will feature a virtual augmented reality catwalk, where digital avatars will showcase designs by emerging and established fashion brands. For instance, Space Runners will show their recent Balmain x Space Runners "Unicorn" sneaker collection. 
The event is facilitated by the Municipality of Milan and will include a special panel with speakers from Marangoni, the Municipality of Milan, Polygon, and PwC Italy.
 "Fashion was among the first industries to recognize the incredible potential of the metaverse and Web3. This is because of the many avenues that these domains open up for fashion, from design to retail. OVER extends this horizon further by uniquely merging the virtual and physical worlds using Augmented Reality. Together, these present a massive opportunity for brands, designers, and retailers to reach consumers, anytime and anywhere,"

said the CEO and Co-Founder of OVER, Davide Cuttini.
Read related posts:
(function(d, s, id) {
var js, fjs = d.getElementsByTagName(s)[0];
if (d.getElementById(id)) return;
js = d.createElement(s);
js.id = id;
js.src = "//connect.facebook.net/en_US/sdk.js#xfbml=1&version=v2.5";
fjs.parentNode.insertBefore(js, fjs);
}(document, 'script', 'facebook-jssdk'));


Source link