METAVERSE
Midjourney Ends Free Trial Amid User Influx and Hyperrealistic Photos of Trump and Pope Francis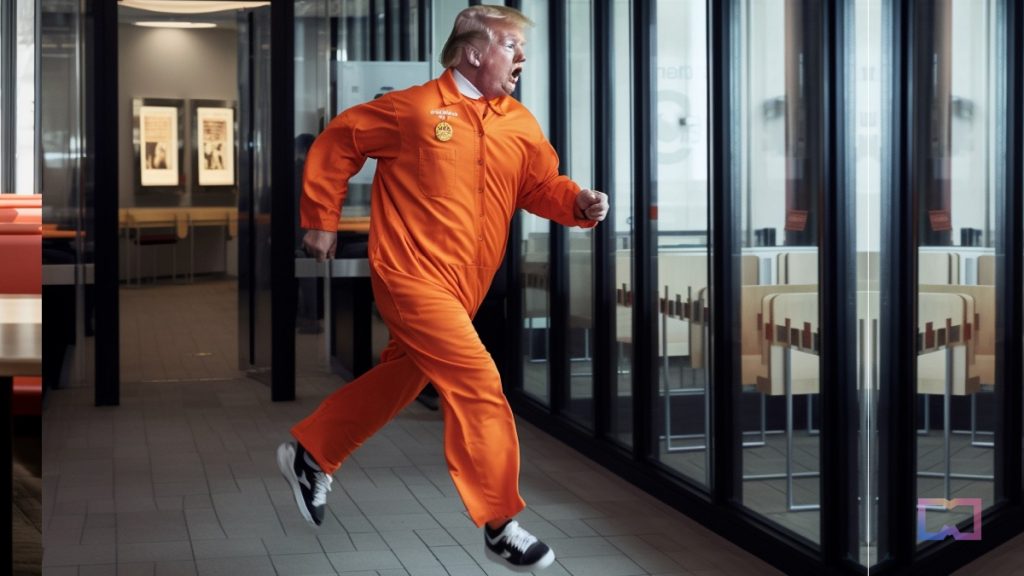 Midjourney has decided to put an end to its free trial citing "extraordinary demand and trial abuse" in a message on Discord, The Washington Post first reported. Midjourney CEO and founder David Holz wrote that free trial users were abusing the technology and the platform's new safety measures for abuse were insufficient.
Holz told The Verge that the pause of the free trial was due to "massive amounts of people making throwaway accounts to get free images." He suggested that the culprit was likely a viral how-to video in China and explained that the incident coincided with a temporary GPU shortage. He noted that the combination of these two factors caused the AI image generator to crash for paid users.
Those who want to continue using the AI image generator will have to pay a monthly subscription fee ranging from $10 to $60.
Apart from pausing the free trial, Midjourney had also been struggling to determine content rules for depicting real people, Holz told a live audience of about 2,000 people in a Midjourney "office hours" session on Wednesday.
This is after hyperrealistic images of Trump being arrested and Pope Francis in streetwear created using Midjourney went viral over the past week. The fabricated images of Trump's arrest were created by Eliot Higgins, the founder of the investigative journalism outlet, Bellingcat. Higgins was later banned from Midjourney without an explanation.
The word "arrested" was subsequently added to Midjourney's "banned terms" list.
The images were thought to have been created with Midjourney 5, which generates high-quality realistic images without the misshapen hands that Midjourney 4 generates. However, as Holz clarified, version 5 has never been available for free trial users.
As for content moderation, Midjourney's guidelines state that users must be at least 13 years old and that adult content, gore, and text prompts that are "inherently disrespectful, aggressive, or otherwise abusive" are not allowed. However, there are no restrictions against generating images based on political satire or clear definitions of what makes a prompt controversial.
"There's an argument to go full Disney or go full Wild West, and everything in the middle is kind of painful," Holz said in the Midjourney "office hours" session. "We're kind of in the middle right now, and I don't know how to feel about that."
He added that the company was working on refining AI moderation tools that would review generated images for misconduct. In an interview with the Washington Post last September, Holz said that Midjourney and other image generators faced the challenge of policing content in a "sensationalism economy" where individuals whose livelihoods depend on provoking outrage might abuse the technology.
Holz told The Verge that Midjourney's team is still trying to figure out how to bring free trials back. With Midjourney struggling to mitigate abuse without ending its free service, perhaps these industry leaders were right that AI on certain platforms is moving too fast for anyone – including its creators – to control.
Read more:
(function(d, s, id) {
var js, fjs = d.getElementsByTagName(s)[0];
if (d.getElementById(id)) return;
js = d.createElement(s);
js.id = id;
js.src = "//connect.facebook.net/en_US/sdk.js#xfbml=1&version=v2.5";
fjs.parentNode.insertBefore(js, fjs);
}(document, 'script', 'facebook-jssdk'));


Source link