METAVERSE
Neowiz's Intella X Unveils $10M Gaming Initiative Grant Program in Partnership with Polygon Labs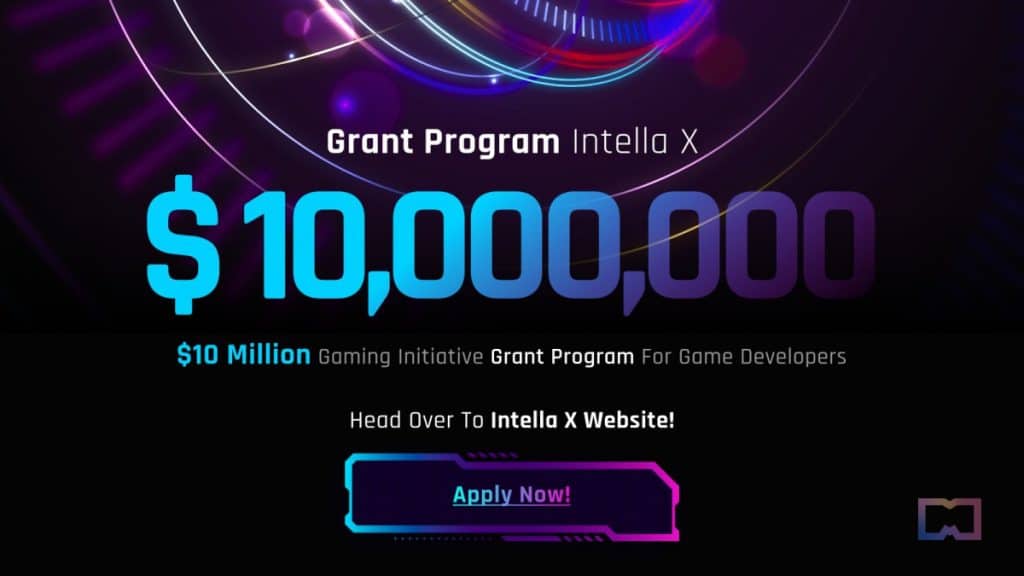 Web3 gaming platform Intella X has launched a $10 million Gaming Initiative Grant Program to support web2 and web3 game developers in creating high-quality games for the Intella X Web3 game platform.
Intella X was set up by the South Korean gaming giant Neowiz. By offering financial support and resources, its grant program aims to empower game developers and drive the adoption of blockchain technology within the gaming industry. 
"At Intella X, we understand that game developers fuel the web3 gaming revolution. Our $10M gaming initiative grant program is designed to spark their creativity and equip them with crucial resources and support to create groundbreaking gaming experiences," said Jose Ko, CEO of Intella X. "By backing these developers, we're not just nurturing a thriving gaming ecosystem, but actively shaping the future of Web3 gaming."
According to Decrypt, the grant program was created in partnership with Polygon Labs to onboard more web3 games into the Polygon ecosystem as it seeks to cement its position as the "home of web3 gaming."
Shortly after raising $12 million in January, Intella X revealed Polygon as one of its ecosystem partners. The web3 gaming platform debuted on Polygon earlier this year with its proprietary mobile wallet, DEX, NFT marketplace, and launchpad. 
At the Game Developers Conference (GDC) in March, Intella X showcased its game lineups, including first-person shooter (FPS) "A.V.A"; the NFT PFP project 'Early Retired Cats Club'; as well as the demo for the upcoming Web3 MMORPG, 'EOS Gold', developed by Blue Potion Games, at Polygon Labs' booth.
Applications for the grant program are now open through Intella X's homepage, where applicants will go through a thorough review, including an interview and due diligence by the Intella X Grant Committee. 
Factors such as potential impact, innovation, feasibility, sustainability, and alignment with Intella X's objectives will be considered before grants are awarded. The grant amount distributed will vary depending on the project.
Read more:
(function(d, s, id) {
var js, fjs = d.getElementsByTagName(s)[0];
if (d.getElementById(id)) return;
js = d.createElement(s);
js.id = id;
js.src = "//connect.facebook.net/en_US/sdk.js#xfbml=1&version=v2.5";
fjs.parentNode.insertBefore(js, fjs);
}(document, 'script', 'facebook-jssdk'));


Source link