METAVERSE
OpenAI CTO's Twitter Was Allegedly Hacked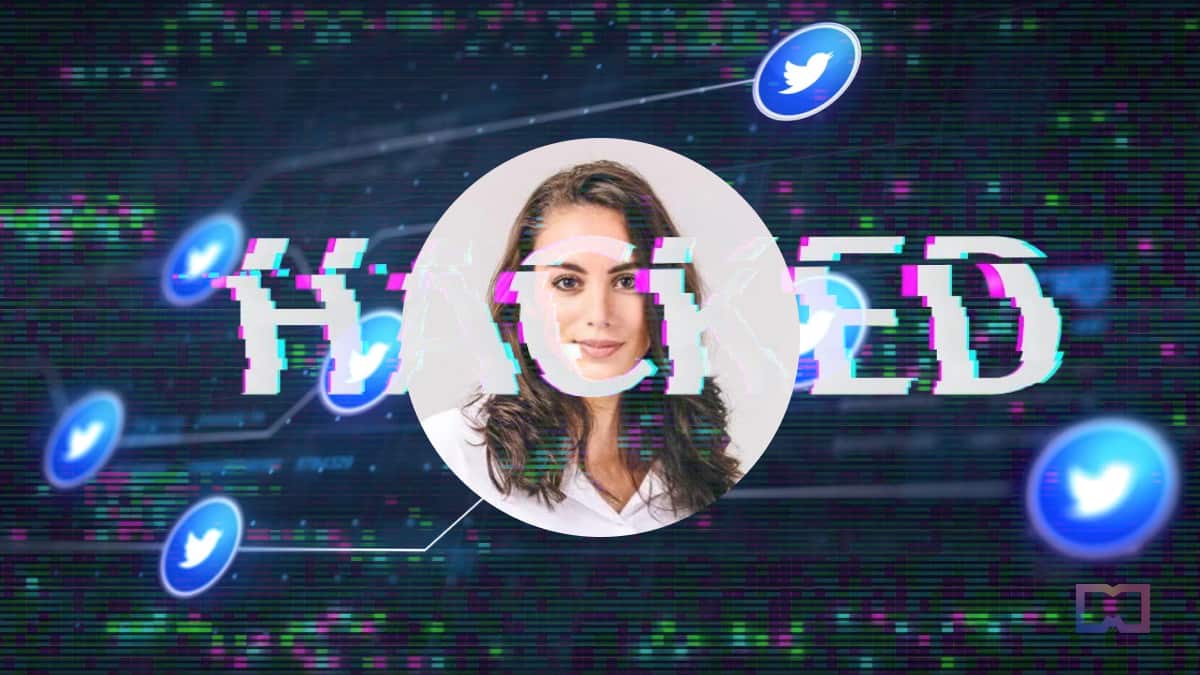 OpenAI's chief technology officer's Twitter account was reportedly hacked. On June 1 at 6:03 PM Pacific Time, Mira Murati, who has worked at OpenAI for over five years developing advanced artificial intelligence software, lost control of her Twitter account. At approximately 6:03 PM, Murati's account started advertising a new cryptocurrency called "$OPENAI." The "groundbreaking" token was allegedly "driven by artificial intelligence-based language models".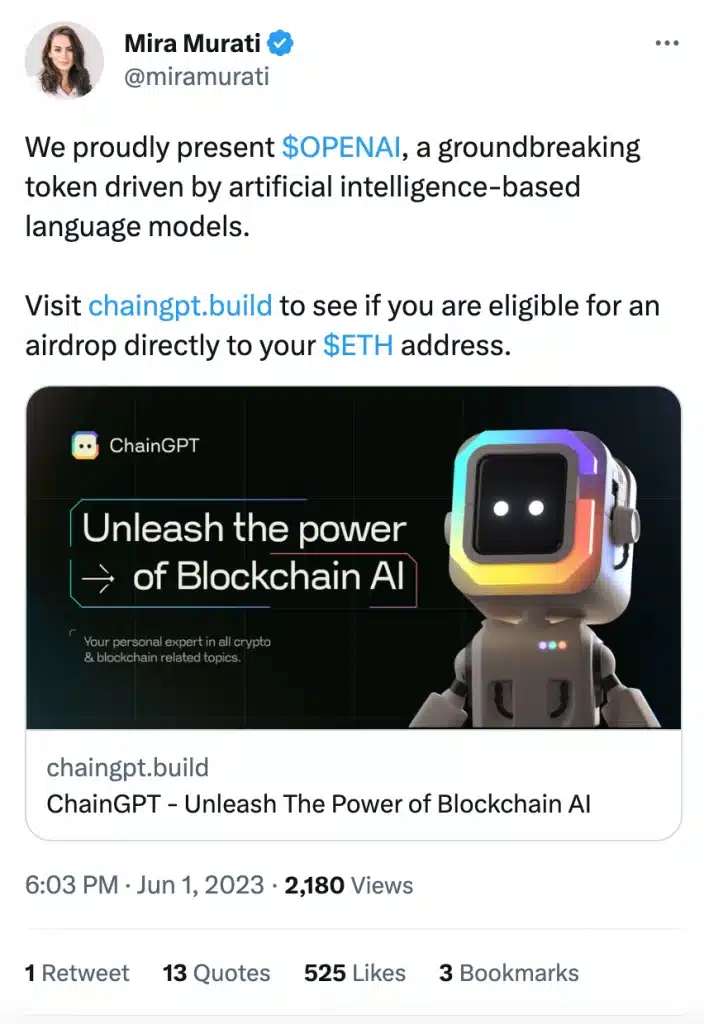 The tweets motivated Murati's followers to visit a website that showed if they were eligible for an airdrop directly to their Ethereum addresses. Then, users were invited to send funds to an Ethereum digital wallet address in exchange for "free airdropped" coins. The airdrop was claimed to be a part of the initial coin offering.
After being posted, the tweets were removed and re-posted with slightly different phrasing minutes later. Overall, the posts were live on Mira Murati's account for approximately 45 minutes before being deleted.
The hack took place four months after Twitter changed its two-factor authentication policies. As of today, users can not use SMS text messages as an option for the authentication process unless they pay for the Twitter Blue premium subscription service. However, Mira Murati's account features a blue check, meaning that she is subscribed to Twitter Blue and can use the SMS two-factor authentication.
Read more related articles:
(function(d, s, id) {
var js, fjs = d.getElementsByTagName(s)[0];
if (d.getElementById(id)) return;
js = d.createElement(s);
js.id = id;
js.src = "//connect.facebook.net/en_US/sdk.js#xfbml=1&version=v2.5";
fjs.parentNode.insertBefore(js, fjs);
}(document, 'script', 'facebook-jssdk'));


Source link