METAVERSE
Senators Introduce Two Bills to Tackle AI Issues in the US
US lawmakers are introducing two separate bipartisan bills to address issues on AI: the lack of transparency and losing a competitive edge.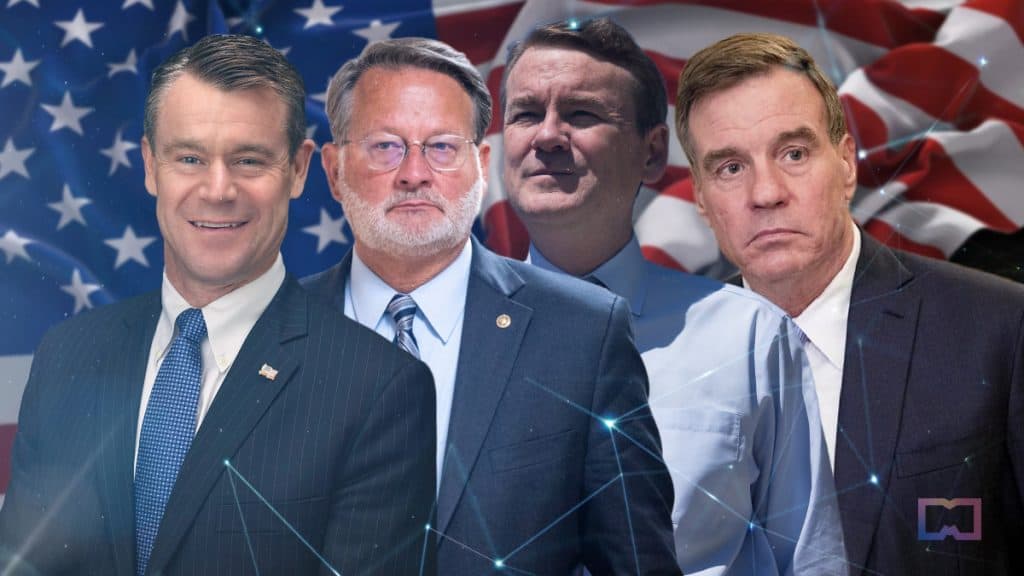 Senator Gary Peters, who leads the Homeland Security committee, collaborated with Republican Senators Mike Braun and James Lankford to propose the first bill, which requires the government to be transparent with its AI usage. US government agencies would require to notify the public about using AI in interactions and establish a process for individuals to appeal AI-made decisions.
"The federal government needs to be proactive and transparent with AI utilization and ensure that decisions aren't being made without humans in the driver's seat,"

said Braun.
Democratic Senators Michael Bennet and Mark Warner, together with Republican Senator Todd Young, proposed another bill that aims to create an Office of Global Competition Analysis. This bill seeks to establish an office responsible for assessing the United States' competitiveness in emerging technologies and ensuring the country maintains a leading position in AI advancement.
"We cannot afford to lose our competitive edge in strategic technologies like semiconductors, quantum computing, and artificial intelligence to competitors like China,"

Bennet said.
This week, the leader of the Senate majority, Chuck Schumer, arranged three sessions for senators to learn about AI. According to Reuters, the sessions will cover an overview of AI, how to ensure that the US leads the industry, and a session on the issues and implications of AI for defense and intelligence.
The EU is currently working on the first-ever rules for AI, the AI Act, which aims to ensure the ethical and human-centric development of AI in Europe. Last month, EU lawmakers suggested that the AI Act would classify AI systems by risk and impose different obligations for providers and users. Some AI practices would be banned, such as social scoring, manipulative techniques, and biometric surveillance. High-risk AI systems would have to meet strict requirements for transparency, safety, and non-discrimination.
Read more:
(function(d, s, id) {
var js, fjs = d.getElementsByTagName(s)[0];
if (d.getElementById(id)) return;
js = d.createElement(s);
js.id = id;
js.src = "//connect.facebook.net/en_US/sdk.js#xfbml=1&version=v2.5";
fjs.parentNode.insertBefore(js, fjs);
}(document, 'script', 'facebook-jssdk'));


Source link