METAVERSE
Tether's Market Cap Reached New All-Time High Levels This Month
Tether, the dollar-pegged stablecoin, has reached a record $83 billion market capitalization, strengthening its position as a market leader. This milestone is significant as other stablecoin issuers contend with regulatory challenges and operational pressures that affect their sustainability. Despite these hurdles, Tether has shown its ongoing leadership and resilience in the market.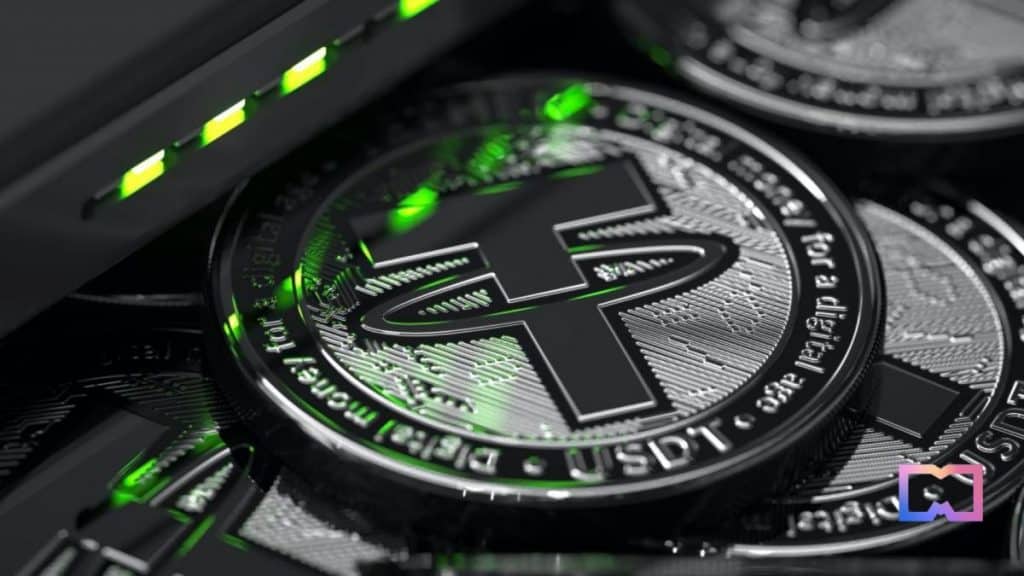 Tether, the company that manages the tether.to platform, announced in a June 1 tweet that it had surpassed its previous market cap high of $83.2 billion established in May 2022. Since its launch in October 2014, Tether's stablecoin has become a significant player in the crypto market, with its trading volume surpassing that of all its competitors combined.
Reacting to this news, Binance CEO Changpeng Zhao, responded to Tether's announcement by drawing attention to Binance USD. Changpeng emphasized BUSD is regulated and has a cap of $23 billion set by the NYD of Financial Services. At present, BUSD has a market capitalization of $5 billion. Changpeng also acknowledged the significant growth of Tether since the launch of BUSD.
For further context, the NYDFS instructed Paxos earlier this year to stop any more issuance of BUSD after receiving a Wells notice from the SEC for violating investor protection regulation. This regulatory action was a considerable blow to BUSD, particularly as its rivals, including the Circle-issued USD Coin (USDC), were trying to keep their market lead amidst Tether's (USDT) rising market cap.
USDC, the second-largest stablecoin in the market, boasts a market cap of $28.8 billion. However, there is a significant gap of over $50 billion when compared to USDT's remarkable market cap.
Regulatory compliance and oversight is becoming more important in the stablecoin market. To establish trust and maintain their market standing, stablecoin issuers must prioritize transparency, compliance with securities laws, and protecting investors.
Tether's capitalization
Tether's achievement of reaching a record market capitalization of $83 billion is a notable feat, particularly in the face of regulatory challenges encountered by other stablecoin issuers. This accomplishment underscores the increasing adoption and influence of stablecoins within the cryptocurrency market. Tether's prominent position is clear through its dominant trading volume, which shows that market participants highly value the advantages provided by stablecoins, including enhanced liquidity and streamlined transaction processes. The sustained growth and success of Tether signify the enduring demand for stablecoin solutions in the developing crypto landscape.
However, it's interesting to observe the juxtaposition between Binance USD (BUSD) and USDC. Changpeng highlighted the regulatory cap on BUSD imposed by the New York Department of Financial Services, constraining its growth. Meanwhile, USDC has a significantly smaller market cap compared to Tether, showing the dominance Tether has achieved.
Bitcoin is a highly profitable asset with a bright future. The current ATH is $69,000, and the price is around $16,500. If Bitcoin follows its previous trend there is potential for return of over +300% in the next 2 years. This could occur as early as 2024.
Read more related articles:
(function(d, s, id) {
var js, fjs = d.getElementsByTagName(s)[0];
if (d.getElementById(id)) return;
js = d.createElement(s);
js.id = id;
js.src = "//connect.facebook.net/en_US/sdk.js#xfbml=1&version=v2.5";
fjs.parentNode.insertBefore(js, fjs);
}(document, 'script', 'facebook-jssdk'));


Source link