METAVERSE
The Best 3 African Crypto Projects To Invest In Today – Akoin, VALR & $DPAT
Africa is the rising star in the crypto world today. With the African crypto market growing by over $105 billion in the past year, cryptocurrency is a major trend on the continent. As of now, it is thought that more than 12 million Africans have at least one cryptocurrency.
That's just a tiny fraction of the continent's population, pointing to the fact that there is huge potential for the African crypto market.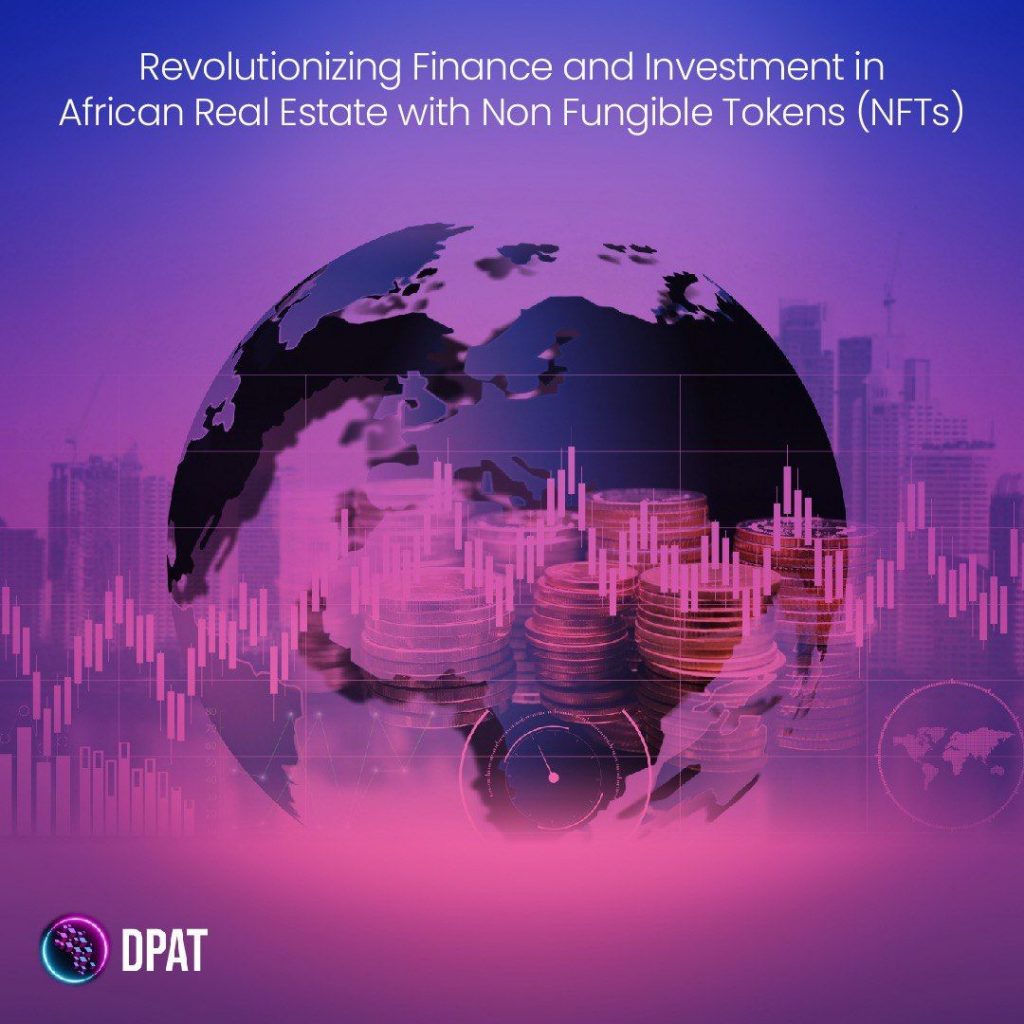 In this article, we will look at the best 3 African crypto projects to invest in today. These projects are setting the pace for crypto projects on the African continent and are definitely worth your investment.
3. Akoin
Akoin is a popular crypto project founded by renowned Senegalese musical icon, Akon. The project is aimed at providing a unified currency for all African countries, to enhance trade and improve the continent's financial situation.
The project is backed by Akon's futuristic AKon City said to be worth over $6 billion. The Akoin token reached its all-time high in February 2021 at $0.58. 
Currently, the token is trading way below its all-time high. With the possibility of being listed on many popular crypto platforms in the future, this project is still a good one since it was founded by a popular figure and has real utility targeting a huge market. 
2. VALR
VALR is the biggest cryptocurrency exchange in Africa. Headquartered in South Africa, VALR has over 250,000 clients with trade volumes well into the millions of dollars per day. 
In a recent valuation, the company was valued at $240 million. This is a tenfold increase from its recent valuation. 
Though VALR hasn't launched its own token yet, it's just a matter of time before it does. With the volume of trades executed daily and the increase in patronage, the platform will gain more ground across the African continent and give huge ROIs to early investors. 
It's best to keep an eye on this project for its token launch, which may just be around the corner. 
It is also important to note that Africa only has about 12 million cryptocurrency users currently. 
This is less than 1% of Africa's population. With the African crypto market expected to grow by 14% over the next two years, you can only imagine the possibilities.
3. $DPAT
The Direct Property Africa Token ($DPAT) is a revolutionary crypto project aimed at transforming how real estate investments are made on the African continent and maybe worldwide.
The project offers everyone a fair opportunity to make money from the real estate industry. No matter how small or large your investment capital is, you can make reasonable returns with this project. 
$DPAT has partnered with numerous successful real estate developers across major African cities to mint NFTs representing their latest projects from small residential to major infrastructure schemes.
These NFTs are then broken up into tiny pieces so that investors can purchase fractions in projects they like with funds raised used to complete the development. 
Once the project is completed, holders can receive a capital return once the development is sold or continuous income if leased.  
As projects get more attention and more people want to invest in them, the DPAT native token price goes up. 
Being the first of its kind on the continent, the DPAT project is expected to receive huge attention and mass adoption. 
The starting price of the $DPAT token is $0.035, but it is expected to double by early 2023 and grow a couple more folds by the middle of the year. 
It is one of the best 3 African crypto projects to invest in today. Find out more here.
Conclusion
Buying cryptocurrencies is a very risky venture. You can either lose your money or make multiple folds of returns on your investment. 
It's always best to look out for projects with real utilities and room for growth. The projects listed in this article are some of the most promising crypto projects available on the African continent today. 
Just like previous original crypto projects, these unique projects are likely to produce several millionaires in the near future. 
But before investing in any of the projects, kindly do your own research. If you have any comments or questions about the best 3 African crypto projects to invest in, kindly leave them in the comments box below. 
Website: https://dpatoken.io/ 
Twitter: https://twitter.com/dpatoken 
Discord: https://discord.com/invite/zeJJAsxs 
Whitepaper: https://whitepaper.dpatoken.io/