METAVERSE
The Donald Trump NFT scandal: Who created the NFTs, and is the collection a scam?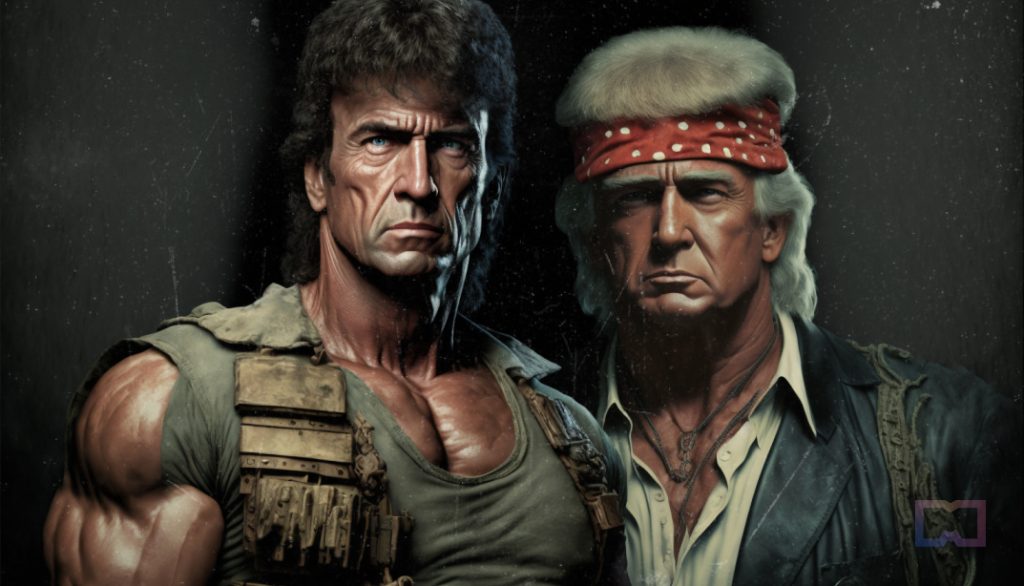 Art from stock images, shady anonymous creators, and 1,000 NFTs mysteriously held: What is really going on with the recently launched Donald Trump's NFT collection?
Donald Trump announced the launch of his NFT cards last week. The NFTs, which resemble collectible sports cards featuring Trump dressed in different costumes, were minted on the Polygon blockchain. 
The 45,000 digital collectible cards were priced at $99 and sold out in 12 hours, raising around $4.35 million. Trump cards come with "Trump sweepstakes," which provide opportunities to win one of the thousands of prizes. For example, holders of 45 NFTs have a chance to meet Trump in real life. However, since we're talking about sweepstakes, no purchase is actually necessary to get a chance to win prizes. In fact, the NFT purchase "does not increase your chances of winning," as per the project's description.
The trading volume has been going down, with collection reaching its peak floor price of over $1,000 on Saturday, December 17.

Only 44,000 of the 45,000 NFTs were launched for public sale. There's no information on what happened to the remaining 1,000 collectibles. Some data suggests that the administrative wallet holds the remaining (and the rarest) 1,000 NFTs.
The questionable art of Trump NFTs
Trump NFT collection creators stole the images of his trading cards from stock photos, such as Shutterstock. Other image sources include Walmart and Amazon products. Users have found watermarks on the NFTs that the creators didn't manage to remove completely.
Trump is not the owner of his NFTs
NFT LLC, the company that created Trump's NFTs, "is not owned, managed or controlled by Donald J. Trump." This indicates that the NFT project is someone else's, and Trump only licensed the use of his name. However, the owner of NFT LLC, as well as the company itself, is nowhere to be found.

Besides, in a tweet from 2019, Trump said he is not a fan of Bitcoin or other cryptocurrencies and said crypto assets "are not money." Despite this, Trump NFT cards can be purchased with Ethereum.
Who created the Trump NFTs?
The Discord Security Auditor, known on Twitter as Plum, argues that the creators behind Trump NFTs are Dylan and Bill Zanker. The son and father built Sylvester Stallone's PlanetSly NFT collection. Dylan Zanker contacted Plum for security services, but the collaboration never went through.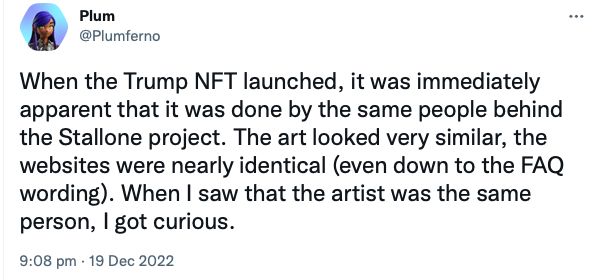 Plum also shared a screenshot of the email address on the Trump website, the same one on which Planet Sly was built.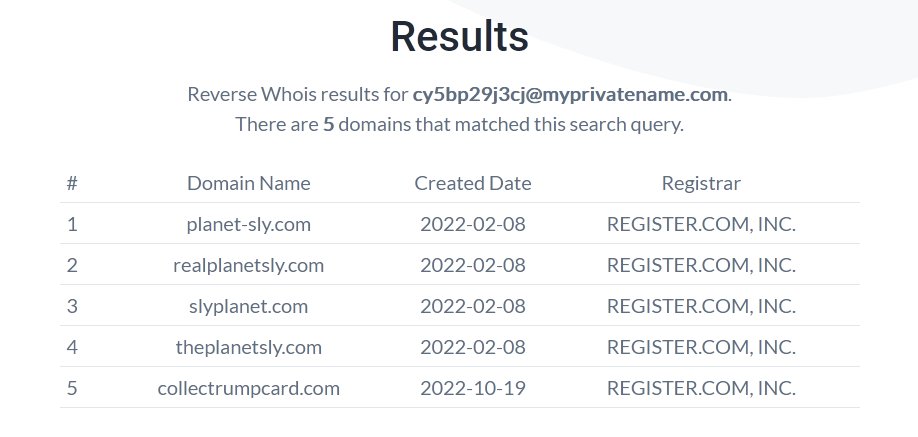 She added that the day after the Trump collection drop, the PlanetSly website was still public (now it's password-protected). Bill and Dylan had their Twitter pages visible (now the accounts are disabled). Unsurprisingly, Donald Trump and Bill Zanker are partners. They co-wrote the book "Think Big: Make It Happen in Business and Life" and organized a charity together.
Another interesting fact is that both Trump NFTs and PlanetSly were created by the same artist, Clark Mitchell.
Sylvester Stallone's PlanetSly NFTs was supposed to launch in April 2022 but never did. The creators of Planet Sly appear to be "The Biz" (the website is also unavailable), while Trump's collection is created by the company "NFT INT LLC."
"Even stuff like the 'Gala Dinner with Stallone' part of the roadmap was going to be held in Miami, same as the Trump one!" Plum wrote on Twitter. "Turns out both the Trump site and the Stallone one both have their "Sponsors" listed at addresses in Park City, Utah – which is where Bill Zanker lives. They aren't 'real' places, however, they're UPS Store PO Boxes."
NFT International is registered at 6300 Sagewood Drive, Suite 427, Park City, UT 84098. It's a shopping mall, and the address is basically a UPS store. According to journalist Kurt Eichenwald, NFT INT LLC is based in Cheyenne, Wyoming, where thousands of shady businesses are allegedly registered.
In an exclusive interview with Metaverse Post, Plum said she has serious doubts that Trump's project going to carry out the roadmap and the promised prizes (Miami dinner with Trump, one-on-one meeting, Zoom calls, and much more).
"The whole thing is already behind a wall of shell companies, and the *single* connection to real people that DID exist has been pretty much wiped clean over the last several days. Nothing about this says "we are going to be here for the long run,""

Plum said.
"The fact that Bill Zanker even scrubbed his LinkedIn profile in the last few days says a lot to me, ya know? Who would do that if they're such an upstanding citizen with such a long and colorful business history? He clearly doesn't want anyone knowing what he's up to,"

she added.