METAVERSE
TikTok Overtakes Instagram to Become the World's Most-Downloaded App
In the world of social media, the competition between apps is constantly heating up. The last few years have brought a new entrant to the fray: TikTok. Launched in mid-2016, it has skyrocketed in popularity and recently overtook Instagram to become the world's number-one downloader.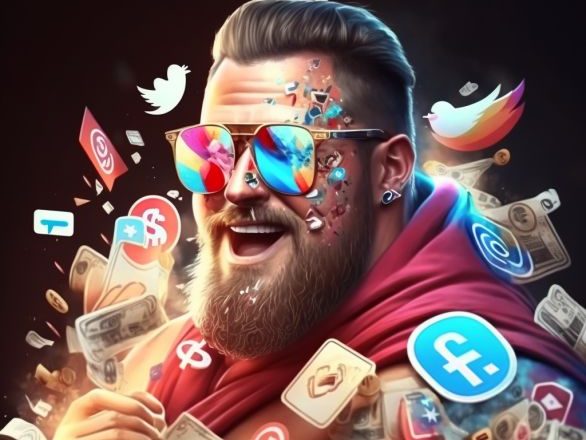 To put that into context, TikTok had 1.6 billion users in 2022. The case of TikTok is definitely an underdog story, as it quickly became an international sensation and dominated the market.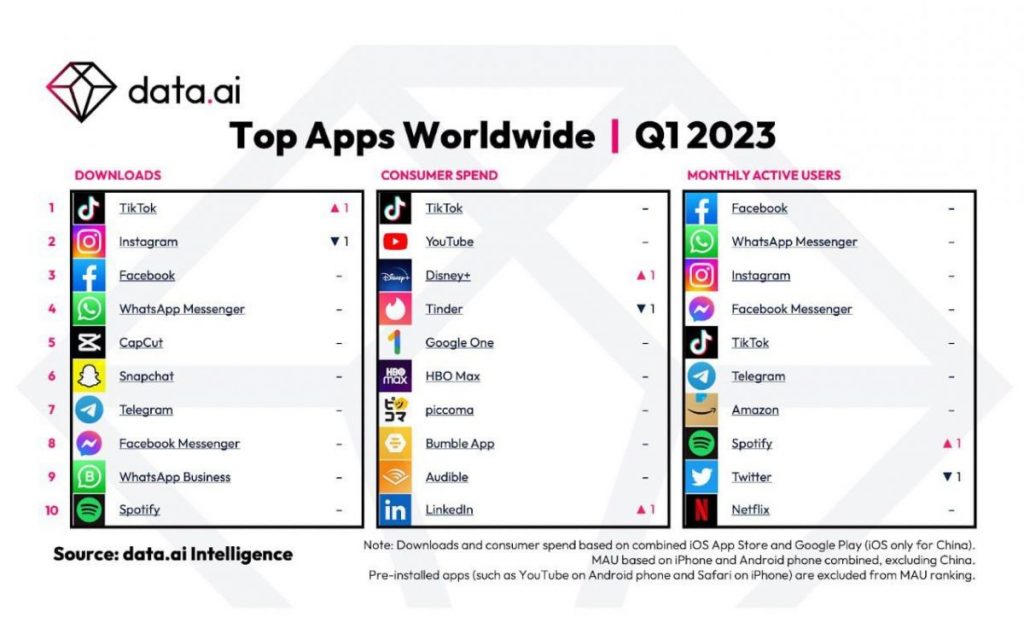 So how did the relative newcomer overtake one of the internet's stalwarts? To understand the magnitude of TikTok's success, one must delve into its winning formula. TikTok is renowned for its simplistic interface and a wide array of content. Unlike Instagram, TikTok also offers a variety of creative tools for users to express themselves further, ranging from video editing to special effects. The app also encourages creativity by allowing users to repost and react to content created by others, generating a thriving creative community. Such features have led to infectious creativity, allowing TikTok to become a genuine source for a variety of content and videos.
Another factor is its focus on monetization. It generated $9.5 billion in transactions worldwide in 2022, up 2x year-on-year. What's more, advertising on the app skyrocketed in 2022, as many companies saw it as an ideal platform to reach out to younger customers.
The surge in TikTok's popularity is also linked to its accessibility to brands, with the ability to incorporate sponsored content, ads, and influencer posts. The brand collaborations have been pivotal to TikTok's success, with the app offering a variety of ways to reach users. Add to that the wide availability of influencers, and it's easy to see why companies prefer to collaborate with the platform.
It's inevitable to mention the uncertainty of TikTok's future. To recap, the app has had a bevy of instances of censorship, data hacks, and accusations of electoral interference.
It doesn't take a genius to figure out what's really behind the US pressure on TikTok.
The five-hour US Congress hearing revealed that TikTok's moderation policies were inconsistent, raising concerns about the potential for censorship and political bias. Show Chu stated that ByteDance is neither owned nor controlled by the Chinese authorities, but this is untrue, as ByteDance is de facto under the supervision of the Chinese government. This raises concerns about the company's ability to operate independently and without interference from the Chinese authorities. The American establishment wants people to believe Silicon Valley's tech is trustworthy, but the privacy and security of users' data are not strong. Banning TikTok would make Mark Zuckerberg and Sundar Pichai's lives easier.
Read more related topics:
(function(d, s, id) {
var js, fjs = d.getElementsByTagName(s)[0];
if (d.getElementById(id)) return;
js = d.createElement(s);
js.id = id;
js.src = "//connect.facebook.net/en_US/sdk.js#xfbml=1&version=v2.5";
fjs.parentNode.insertBefore(js, fjs);
}(document, 'script', 'facebook-jssdk'));


Source link