METAVERSE
UNOPND Partners with Seoul Meta Week 2023 as a Presenter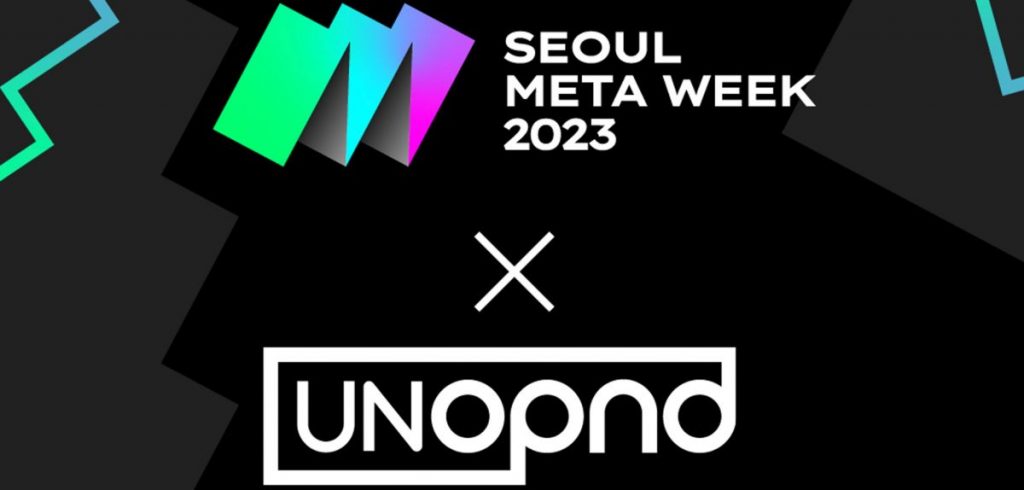 UNOPND, a preeminent Web3 venture studio in Asia, has announced its participation as a distinguished presenter at the highly anticipated SEOUL META WEEK 2023. This five-day festival is dedicated to the celebration of web3 and metaverse and will commence on Monday, June 26 (KST, UTC+9), drawing a diverse audience from around the world.
Seoul Meta Week 2023 represents Asia's premier networking and knowledge-sharing festival, uniting industry leaders, entrepreneurs, experts, creators, influencers, and distinguished participants from around the globe to exchange insights and share the latest trends and information on web3, blockchain, AI, metaverse, and other cutting-edge technologies. The main conference of the event, METACON 2023, will be held on June 29 (Thursday) and 30 (Friday) (KST, UTC+9) at COEX Auditorium.
Last year's Seoul Meta Week 2022, presented by TV Chosun and Chris & Partners, featured over 90 renowned industry-leading speakers, including △Richard Kerris, Vice President of Omnibus Development Platform at NVIDIA, △Leslie Shannon, Head of Ecosystem and Trend Scouting at Nokia, and △Artur Sychov, CEO and Founder of Somnium Space. The conference garnered positive responses from various stakeholders, including academia, industry professionals, investors, and government officials.
Seoul Meta Week 2023 is pleased to announce the inclusion of UNOPND, which will significantly enhance the event's content in the fields of Web3, NFT, and Blockchain. In particular, Seoul Meta Week plans to provide a practical bridgehead for companies considering entering the Web3 market and Web3 businesses by predicting changes in related industries and presenting a concrete agenda to strengthen competitiveness.
"The web3-based virtual economic ecosystem, which prioritizes bidirectional interaction between individuals, is already transforming the existing industrial market", and "With our participation in Seoul Meta Week 2023, we will develop comprehensive programs in various areas, including technology, management, marketing, policy, and research, to assist businesses in internalizing industry changes and integrating them into their management strategies," said Lee Chan-ki, CEO of UNOPND.
Established in 2021, UNOPND is a pioneering venture studio focused on advancing the adoption of Web3 technology by incubating numerous projects in areas such as gaming, K-Pop, and avatar NFTs through Blockchain Technology. For additional information on Seoul Meta Week 2023, please visit the official website.
Read more:
(function(d, s, id) {
var js, fjs = d.getElementsByTagName(s)[0];
if (d.getElementById(id)) return;
js = d.createElement(s);
js.id = id;
js.src = "//connect.facebook.net/en_US/sdk.js#xfbml=1&version=v2.5";
fjs.parentNode.insertBefore(js, fjs);
}(document, 'script', 'facebook-jssdk'));


Source link