METAVERSE
Vampire Attack on LIDO: A New Threat in the Crypto Arena
The crypto community on Twitter is buzzing with the idea of launching a "vampire attack" on the Lido Ether staking protocol. The term "vampire attack" first emerged in the DeFi scene during the infamous event on August/September 2020 when Sushiswap successfully drained liquidity from Uniswap by offering additional rewards in its native Sushi token. This audacious strategy, if implemented, could revolutionize the ether staking landscape.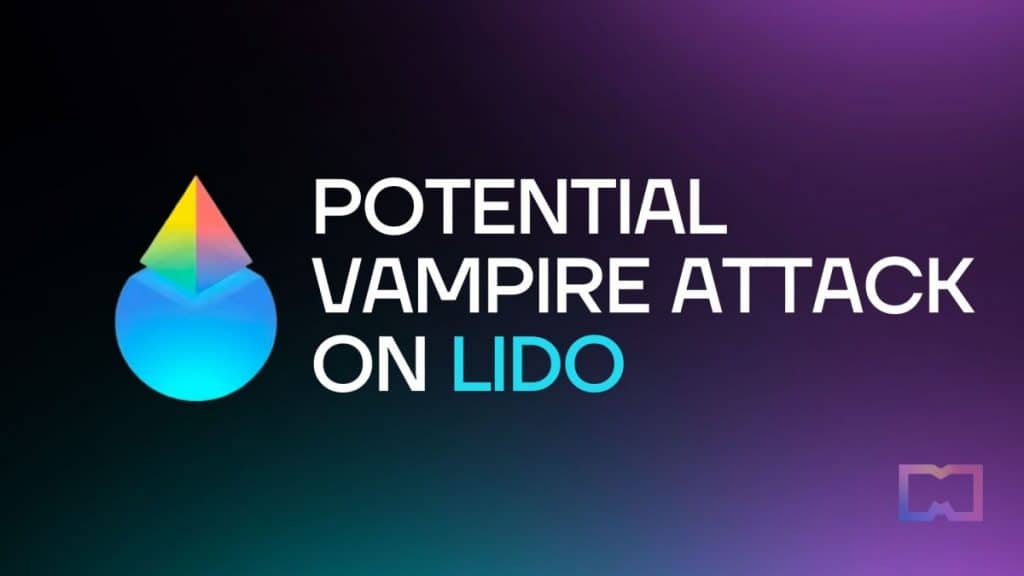 A Potential Attack Plan
A hypothetical attack on LIDO may unfold as follows:
Instead of using the current Liquid Staking Derivatives (LSD) projects that leverage the stETH staking Ether collateral model to issue their own stablecoin, the attackers might accept stETH deposits, internally convert it to the native ETH token, and mint their own staking Ether. Additionally, they might promise to issue a new protocol native token as an incentive for users.
The main obstacle to implementing this plan might be the current 44-day waiting period for the rise of a new validator, which acts as a protective advantage for Lido.
This "queue" for validation could be bypassed by the protocol by front-loading the initial mass of validators with a 44-day queue using investor money. After this period, the protocol could launch a public vampire attack on Lido, or pay stakers income from an earlier raised round from investors.
Prospects of Success
Successfully orchestrating this kind of attack could lead to the creation of a competitor to the $2B-valued Lido protocol. They could gain access to the rapidly growing Ether staking market, currently standing at 22 million Ether.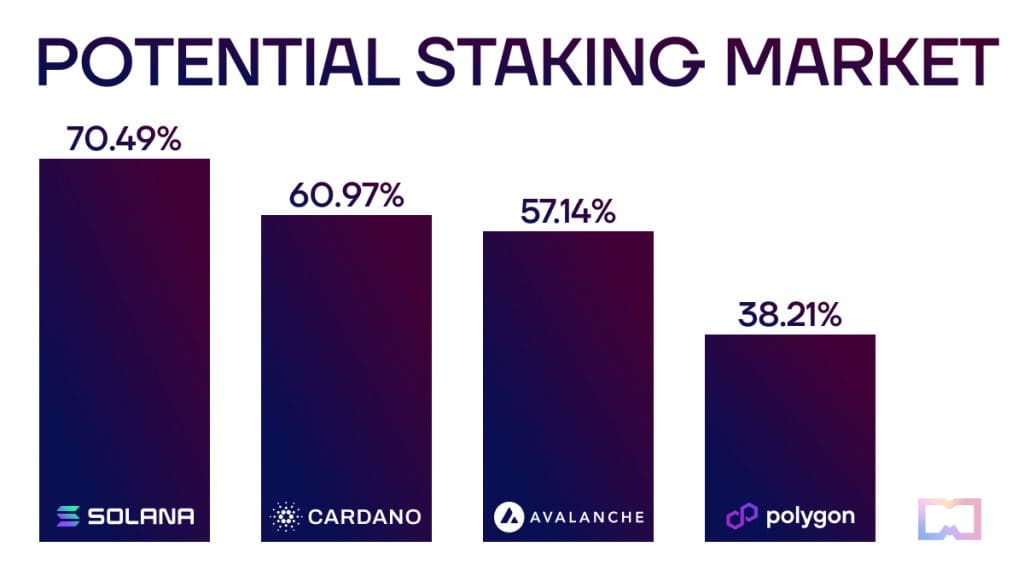 Considering the staking market of other Layer-1 (L1) blockchains:
Solana stands at 70.49%
Cardano at 60.97%
Avalanche (Avax) at 57.14%
Polygon (Matic) at 38.21%
The total addressable market (TAM) for such a product might range from 45.6 million ETH to 84 million ETH.

The Competition
Several projects are vying for a share of this market, including Ether.fi and Swell. As observers on the sidelines, the crypto community eagerly anticipates a potential Sushiswap/Uniswap-level attack on Lido. Given the stakes involved, this event might present lucrative opportunities for savvy investors. As with any crypto endeavor, due diligence and caution are key in navigating this exciting yet volatile landscape.
Read related posts:
(function(d, s, id) {
var js, fjs = d.getElementsByTagName(s)[0];
if (d.getElementById(id)) return;
js = d.createElement(s);
js.id = id;
js.src = "//connect.facebook.net/en_US/sdk.js#xfbml=1&version=v2.5";
fjs.parentNode.insertBefore(js, fjs);
}(document, 'script', 'facebook-jssdk'));


Source link