METAVERSE
Web3 Gaming Week: The Pit Partners with Google Cloud for an Immersive Game Jam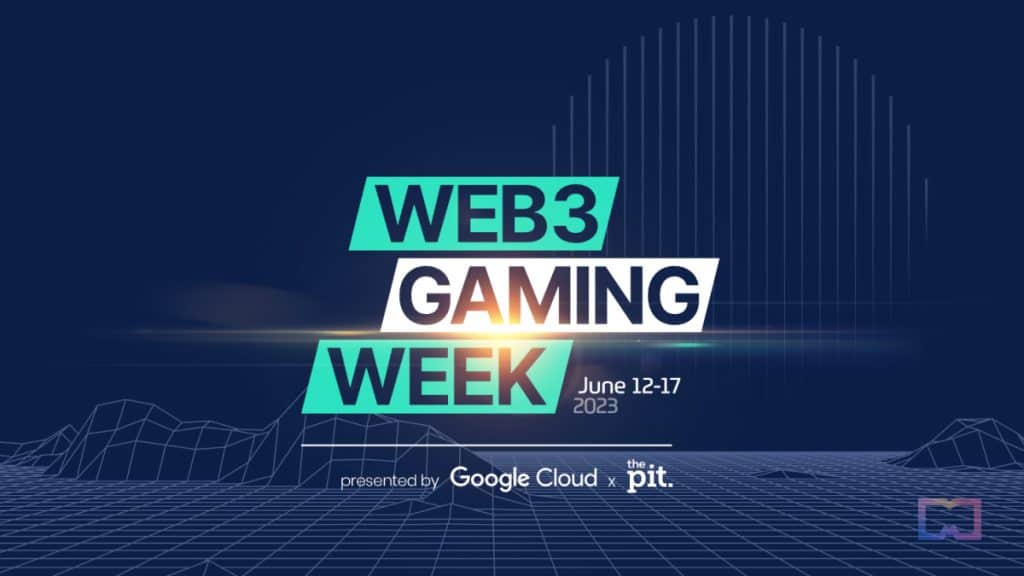 The gaming platform The Pit has announced its partnership with Google Cloud. The companies are uniting for an immersive week-long in-person game jam, Web3 Gaming Week, scheduled from June 12 to 17. The event takes place at the Google Developer Space in Singapore, where developers, innovators, and creatives at the intersection of gaming and Web3 will partake in a week of learning, networking, building, and fierce competition. Eager participants can still submit their applications to be part of the initiative.
The Pit is Jump Crypto's community sandbox that empowers developers and founders to learn, ship code, and grow their networks. Jump Crypto is a division of the Jump Trading Group that focuses on developing web3 infrastructure and investing in blockchain ecosystems. Pit hosted several successful events, including its inaugural cross-chain hackathon and a hacker house at ETHDenver.
In the six-day event, attendees can learn from industry experts, advance their skills in workshops, expand their network, and compete for prizes. The event will feature talks and panels from leading game studios, infrastructure providers, and thought leaders who will share their knowledge and vision for the future. Interactive workshops will enable attendees to deepen their knowledge of architecture, designs, and best practices. 
With live demos, gaming stations, and frequent social events, attendees will have opportunities to connect with others and foster relationships. Participants can also team up in groups and work on building an idea that can be demoed at the end of the event and considered for prizes.
The Web3 Gaming Week features the following speakers: Akshay Khandelwal, Founder of bowled.io; Alekseev Evgenii, CTO of Mirage; Anh Do, Executive Producer for GENUN Games; Brendan Duhamel, Founder of Myria; Dmitri Safine, CTO at Logosphere; Dr. Sam Seo, Representative Director of Klaytn Foundation; Gabby Dizon, Co-founder at Yield Guild Games, and others.
As Jump Crypto wrote, the event is not intended to be a conference but a collaborative space where attendees can expand their mindsets to build innovative experiences together. The event promises a unique opportunity to learn, grow, and create together.
Read more:
(function(d, s, id) {
var js, fjs = d.getElementsByTagName(s)[0];
if (d.getElementById(id)) return;
js = d.createElement(s);
js.id = id;
js.src = "//connect.facebook.net/en_US/sdk.js#xfbml=1&version=v2.5";
fjs.parentNode.insertBefore(js, fjs);
}(document, 'script', 'facebook-jssdk'));


Source link