METAVERSE
What Does Meta's Mark Zuckerberg Think About Apple's Vision Pro Headset?
Meta's CEO, Mark Zuckerberg, shared his vision for the company's future and its role in the metaverse at an all-hands meeting on Thursday. He also addressed the recent layoffs and explained how they were part of a strategy to make Meta a faster and better technology company that could deliver more innovative products.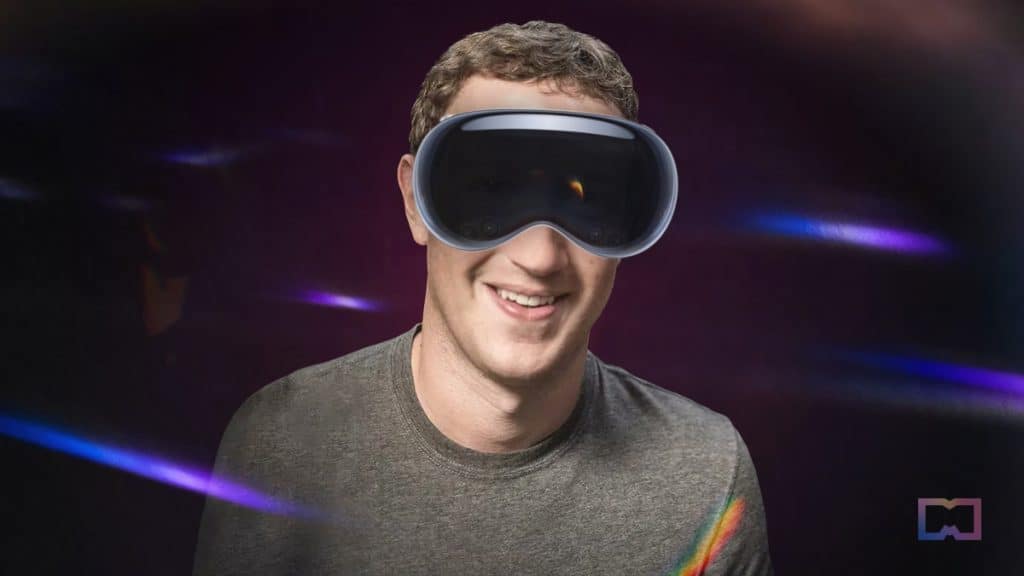 In his talk, held at Meta's Menlo Park in California, Zuckerberg also addressed Apple's Vision Pro, which has garnered significant attention in the media over the past week.
"I was really curious to see what they'd ship, and it's a good sign for our own development that they don't have any magical solutions to the laws of physics that we haven't already explored,"

he remarked.
Zuckerberg expressed his criticism of the expensive materials and high cost of the device ($3,499), highlighting that Meta has dedicated years of effort to reduce the price of its headsets. He mentioned that an upcoming version of the headset, Meta Quest 3, will have a starting price of $500. The cheapest Quest headset currently costs $300.
"They went with a higher resolution display, and between that and all the technology they put in there to power it, it costs seven times more and now requires so much energy that now you need a battery and a wire attached to it to use it. They made that design trade-off and it might make sense for the cases that they're going for,"

Zuckerberg said.
He emphasized the social aspect of Meta's vision for the metaverse and highlighted the importance of people interacting and feeling closer to each other in new ways. Zuckerberg compared this to the demos of Apple, which showed individuals sitting alone on a couch. While acknowledging that it could be a possible vision for the future of computing, Zuckerberg expressed that it was not the direction he desired.
Apple's recently launched device has emerged as a formidable competitor to Meta's Quest headsets. Meta, the leading creator of VR/AR headsets, now faces a significant threat to its position. A few days before Apple's unveiling, Meta announced the upcoming Quest 3 despite its availability not being scheduled until the fall.
Read more:
(function(d, s, id) {
var js, fjs = d.getElementsByTagName(s)[0];
if (d.getElementById(id)) return;
js = d.createElement(s);
js.id = id;
js.src = "//connect.facebook.net/en_US/sdk.js#xfbml=1&version=v2.5";
fjs.parentNode.insertBefore(js, fjs);
}(document, 'script', 'facebook-jssdk'));


Source link