News
Coinbase Will Activating Unstaking 24 Hours After Shanghai
Coinbase will allow customers of its ETH staking program to unstake their assets 24 hours after ETH developers activate the Shapella fork on the Ethereum mainnet.
The exchange said that the protocol would control the waiting time for the payouts of ETH rewards, making the ETA of funds unpredictable. Withdrawal requests could take months to complete, it added.
ETH Developers Limit Withdrawals to Keep Network Secure
Validators must join an exit queue to withdraw funds. The churn limit controls the number of users exiting the network to avoid a mass exodus destabilizing the network.
Once validators exit the queue, they enter a withdrawal period that could last for weeks or months.
Ethereum developers impose a limit of 57,600 withdrawals per day. Validators wishing to withdraw all their staked funds will face a longer waiting period.
Ethereum developer Tim Beiko announced yesterday that the Shapella fork had taken place on the Goerli public testnet. Goerli is the last dress rehearsal before Shapella goes live on the main Ethereum network, enabling withdrawals of staked ETH. 
Goerli is a multi-purpose environment that client developers, application developers, and node operators can use to test changes before sending them to the main network.
The Shapella deployment, also known as Shanghai, will likely occur on the Ethereum mainnet in early April 2023.
Most Stakers Will Face Losses When Shapella Launches
Developers changed Ethereum's consensus mechanism from proof-of-work to proof-of-stake on Sep.15, 2022.
Entities wishing to secure the new Ethereum network could send 32 ETH to a staking contract on the new consensus network. Those unable or unwilling to send 32 ETH could join a liquid staking protocol like Lido and receive a derivative liquidity token for each staked ETH. Users could earn ETH rewards for depositing on the platform in each case.
Developers opened the new consensus layer, the Beacon Chain, to the public on December 1, 2020.
Presently, validators have staked over $17 million ETH on the Beacon Chain.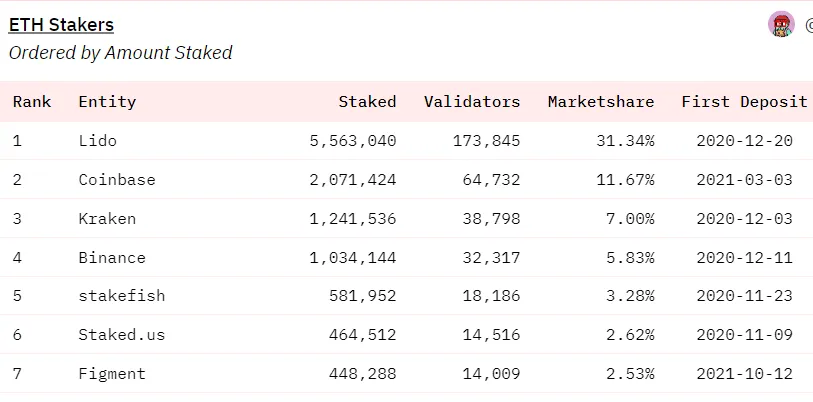 Liquid staking protocol Lido accounts for about 5.5 billion in staked ETH, while Coinbase customers have staked 2 billion ETH on the platform.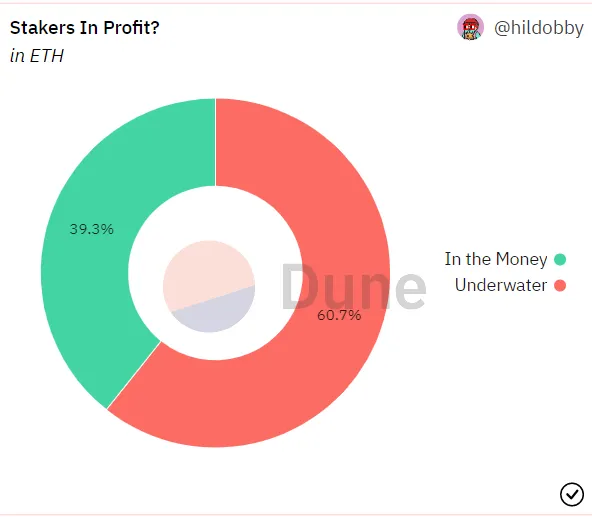 Roughly 60% of depositors are in the red, i.e., ETH they deposited in the Beacon chain has a higher ETH value now than when they deposited it. The rest will face losses if they withdraw their ETH after the mainnet upgrade.
For Be[In]Crypto's latest Bitcoin (BTC) analysis, click here.
Disclaimer
BeInCrypto has reached out to company or individual involved in the story to get an official statement about the recent developments, but it has yet to hear back.
Source link