News
Twitter Payments Threatened as Elon Musk's CEO Days Numbered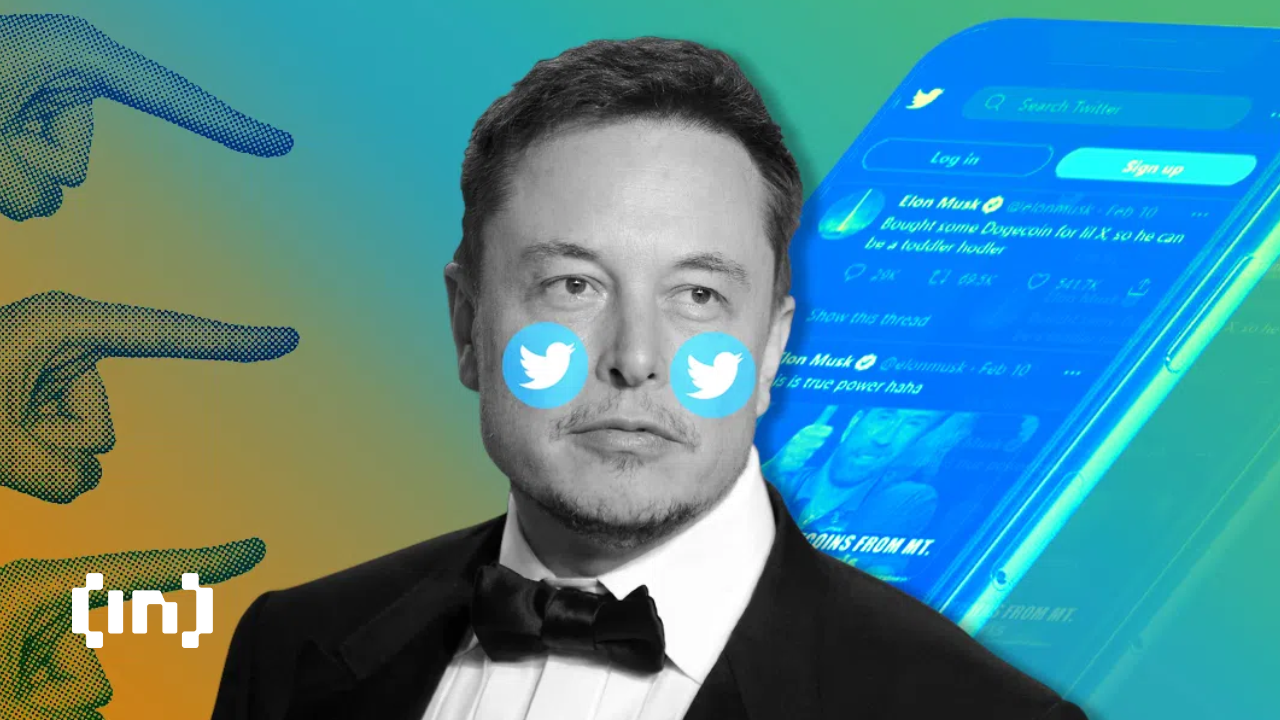 Twitter's foray into digital currency payments will likely take a back seat as Twitter users ask Elon Musk to leave.
More than half of the respondents to a Twitter poll voted that Musk should step down as CEO after a turbulent 53 days at the social media company.
Elon Musk Stands to Lose $30 Billion
Musk vowed to act according to the poll results after ruffling feathers at the microblogging company with drastic policy changes and massive layoffs. 
At press time, Elon Musk had not stepped down and warned users that the social media's bankruptcy was imminent. He did not name a successor, lamenting that "No one wants the job who can actually keep Twitter alive."
Despite a turbulent nine weeks at the helm, Musk seems to be taking a significant risk by placing his fate in the hands of Twitter users. If the next leader fails and Twitter files for bankruptcy, the Tesla CEO jointly stands to lose about $30 billion in equity investments. Additionally, he will lose control of the company.
When Elon Musk took over Twitter in late Oct. 2022, the company was bleeding advertisers and burning roughly $1.2 billion annually on sales and marketing. Musk's axing of 3,700 employees is estimated to cut the social platform's annual expenses by approximately $860 million.
Elon Musk Draws Support from Buterin, Fridman
Crypto Twitter responded mostly positively to Musk's news, with Ethereum co-founder Vitalik Buterin saying he respected Musk's decision. 
Crypto podcaster Lex Fridman echoed Buterin, calling it a "strong move."
Both Binance CEO Changpeng Zhao and MicroStrategy executive chairman Michael Saylor discouraged the move, with Zhao encouraging Musk to "stay the course."
After taking over Twitter, Elon Musk faced a dicey prospect in making the company's math work. His leveraged acquisition, led by Wall Street darling Morgan Stanley, added roughly $500 million to Twitter's annual debt obligations, straining the feasibility of a company that has not turned a profit in the last decade. 
Wall Street titan Morgan Stanley helped Elon Musk secure loans for the takeover from Bank of America and Barclays at a floating interest rate pegged to the federal funds rate. The riskiest loan attracts a maximum interest rate of 11.75%. All told, the loans will net lenders about $1 billion per year in interest payments.
To keep the company afloat, an incoming CEO must raise equity, buy back debt, or use their own funds. In addition, they would need to restore advertiser confidence, which took a beating after the Musk takeover, as companies were unsure of the content that would appear alongside their advertisements.
Are Twitter Payments Doomed?
Elon Musk's resignation would also leave grand ambitions to turn Twitter into an "everything app" uncertain, at best. An integral feature of such an app, modeled on China's WeChat, would be a robust payments processing system, first hinted at in Twitter's Nov. 2022 registration with the Financial Crimes and Enforcement Network (FinCEN).
After the filing, Musk's previous affinity for Dogecoin fueled speculation that the social media platform would soon offer users the ability to pay using DOGE. 
Musk added fuel to the rumors on a Dec. 4, 2022, Twitter Spaces, where he opined that it was "a no-brainer for Twitter to have payments, both fiat, and crypto." A Twitter app sleuth had earlier claimed that the social media company was "working on coins."
Disclaimer
BeInCrypto has reached out to company or individual involved in the story to get an official statement about the recent developments, but it has yet to hear back.