NFTS
MÄKELISMOS PRESENTS "LITTLE BEEPLE" FOR NFT NYC | NFT CULTURE | NFT News | Web3 Culture
New York | Spanish technology, fashion, and decor firm, MÄKELISMOS, inspired by the works of renowned artist René Mäkelä, is set to launch a groundbreaking strategy dubbed #FINDINGLITTLEBEEPLE in New York. As part of the strategy, the firm seeks to pay homage to digital artist Beeple by delivering, through René Mäkelä, the painting, "Little Beeple," which reflects a baby Beeple surrounded by elements of his creativity. The work is part of the firm's Every Child is an Artist series, which pays tribute to icons represented as children on canvas, followed by their 3D evolution in NFTs, resulting in sold-out collections.
MÄKELISMOS will attend NFT NYC as a prominent firm and speaker and will launch its new child icon, Little Beeple, in an open edition on Nifty Gateway, in partnership with The Crypt Gallery. The previous icons, including Little Basquiat, Little Dalí, Little Frida, and Little Warhol, have been highly successful, with sold-out collections. The physical work, already owned by Beeple, will continue in an exclusive NFT NYC release of NFT Every Child is An Artist: Little Beeple. The collection will be available first to collectors of The Crypt Gallery, and then to the general public for a few hours around NFT NYC.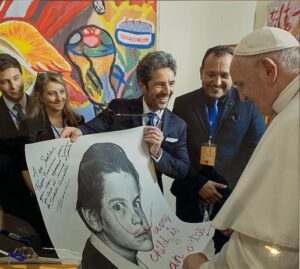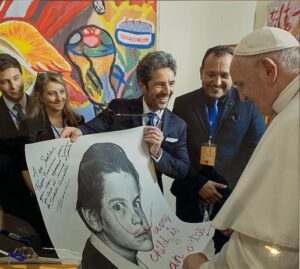 MÄKELISMOS has become a benchmark in the NFT scene, with an extensive collection of highly valued works. The artist René Mäkelä has exhibited in some of the most relevant international galleries, with collectors that include top athletes such as Manny Machado, Cam Newton, Vinicius Jr., Austin Rivers, Antoine Griezmann, Patrick Peterson, Matt Kemp, as well as celebrities like Cara Delevingne, Madonna, and even Pope Francis.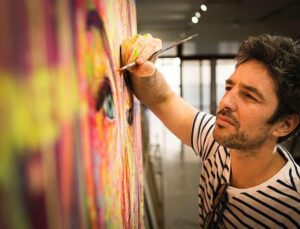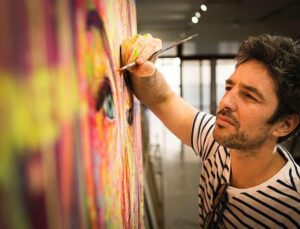 Visit the MÄKELISMOS website at www.makelismos.es, and follow them on Instagram at @makelismos_brand.
Source link