NFTS
Refik Anadol's Machine Hallucinations — A Deep Dive into the Ethereal NYC | NFT CULTURE | NFT News | Web3 Culture
Event Recap:
Machine Hallucinations — Burned — NYC by Refik Anadol
Event Duration: Sep 14, 2:00 PM – Sep 18, 1:59 AM CDT
The Vision Behind the Art:
The mesmerizing creation, an opus of the revered Refik Anadol, was commissioned to perfection by ARTECHOUSE. "Machine Hallucination: NYC" wasn't just an artwork; it served as a temporal and spatial voyage, navigating through the illustrious past of New York City while hinting at its anticipated future.
A Tribute to NYC:
The exhibition stood as a loving homage to New York. Every facet resonated with the spirit of the city, exuding its architectural and historical splendor. It was truly a dedication, made for the people by the city itself, celebrating its iconic stature on the global stage.
NYC through a Machine's Lens:
Attendees experienced New York City in an unprecedented manner — through the cognitive lens of a machine. "Machine Hallucination: NYC" endeavored to showcase the city's dynamic facade, rekindling collective memories and challenging perceptions with its innovative visual narratives.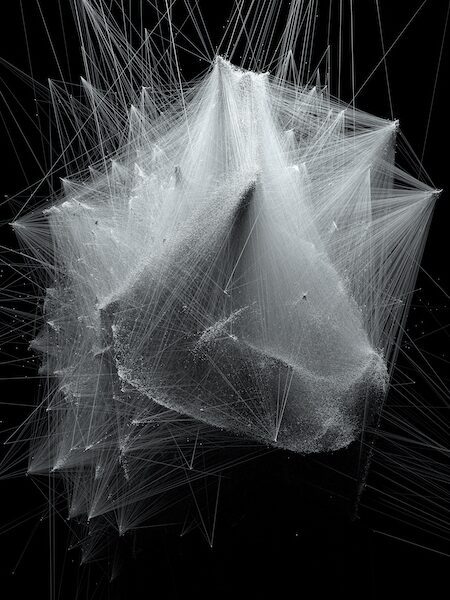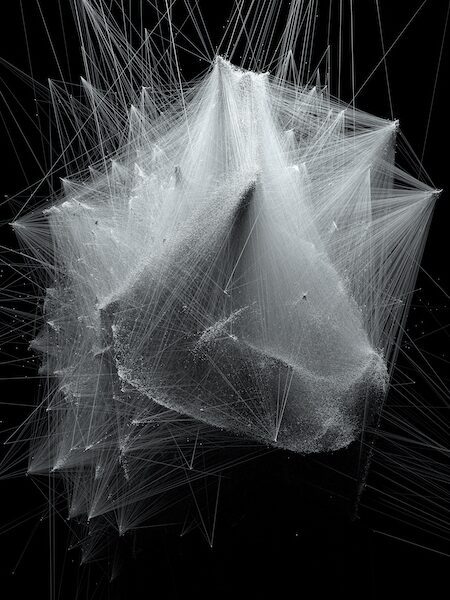 Refik Anadol: Dive Deep into the NYC Burn
It's an exhilarating moment for all Refik Anadol enthusiasts as we shed light on the nuances of the NYC Burn event. Let's break down each facet of this initiative for a comprehensive understanding:
1. Token Exchange Dynamics:
For those eager to participate, the opportunity awaits to trade in three MH NYC tokens to receive one prized MH Burned NYC token. It's essential to know that this event unfolds on the Nifty Gateway platform. Thus, ensure your tokens are moved there timely.
2. The Placeholder Tokens:
On successfully burning your NYC tokens, in return, you'll be granted a unique placeholder token. This isn't just a mere token; it symbolizes your involvement in this burn event. And there's more: this token will subsequently get updated, turning into a custom artwork, which we'll explore next.
3. The Magic of Custom Artworks:
One cannot deny the allure of the NYC Burn lies heavily in the possibility of witnessing your initial tokens metamorphose into individualized artworks. Hand in your set of NYC tokens, and watch with bated breath as our adept studio fashions them into unparalleled, bespoke art.
4. Introducing NYC — Burned Collection:
Anticipate a visual treat with the NYC — Burned collection. With a focus on 4K resolution, these 60-second vertical videos will narrate the enchanting tale of how your primary pieces were reinvented into 'burned' NFTs. And guess what? A sneak peek will be made available even before the burn initiation.
5. Rarity Turned Up a Notch:
Every 'burned' NFT will not just retain its original significance but will add on a rarity factor of 3. This means a total score of 12 points, elevating its value further. For those familiar with the Factor System, stay alert! We're reviving it for subsequent mechanics.
6. Mark Your Calendars:
The burning ritual is set between September 14th and September 17th, exclusively on Nifty Gateway. Keep an eagle eye on our communications; we'll ensure you're updated with requisite links and finer details.
TLDR: Refik Anadol's NYC Burn allows trading 3x NYC tokens for 1x NYC Burned token on Nifty Gateway. Successful participants will receive placeholder tokens that will soon transform into custom artworks. The NYC — Burned collection features 4K videos displaying the burning process. Each burned NFT has an enhanced rarity factor, and the event runs from September 14th-17th.
Source link