NFTS
SEC Fines Stoner Cats NFTs Creator $1 Million for Securities Violation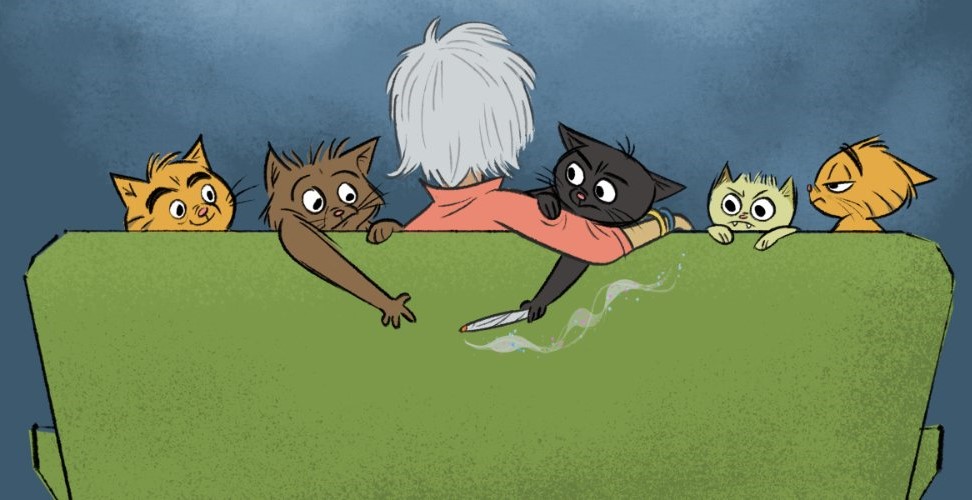 The company behind Stoner Cats non-fungible tokens (NFTs) has to pay a $1 million fine and destroy all its NFTs per a settlement with the US Securities and Exchange Commission (SEC).
According to the Wednesday press release, the SEC charged Stoner Cats 2 LLC (SC2) with conducting an unregistered offering of cryptoasset securities in the form of NFTs that raised approximately $8 million from investors to finance an animated web series called 'Stoner Cats'.
Stoner Cats NFTs launched in 2021 ahead of the same-named series featuring sentient cats of one Ms. Stoner, created by actress Mila Kunis. 
As reported, Ethereum co-founder Vitalik Buterin was set to be a part of the project, as well as Jane Fonda, Seth McFarlane, Ashton Kutcher, and Chris Rock.
However, per the US regulator's announcement,
"Without admitting or denying the SEC's findings, SC2 agreed to a cease-and-desist order and to pay a civil penalty of $1 million. […] SC2 also agreed to destroy all NFTs in its possession or control and publish notice of the order on its website and social media channels."
The project announced the order.
Additionally, the order established a "Fair Fund" to return the money investors used to buy these NFTs. 
Prior to the series release, in July 2021, there was an NFT sale of 10,420 stoner cats for some $800 each, which sold out in 35 minutes.
The SEC argued that the company's marketing team – before and after the public sale – promoted the benefits of owning the tokens, including the option to resell them on the secondary market. 
The SC2 team also emphasized its expertise as Hollywood producers, the participation of celebrities, and its own knowledge of crypto projects, thus leading investors to "expect profits" via a successful web series that could increase the NFTs' resale value.
The order further stated that,
"SC2 configured the Stoner Cats NFTs to provide SC2 a 2.5 percent royalty for each secondary market transaction in the NFTs and it encouraged individuals to buy and sell the NFTs, leading purchasers to spend more than $20 million in at least 10,000 transactions."
Per Gurbir S. Grewal, Director of the SEC's Division of Enforcement, be it beavers, chinchillas, or any other animal-based NFT, "the economic reality of the offering" defines a security, "not the labels you put on it."
Carolyn Welshhans, Associate Director of the SEC's Home Office, was quoted as saying that Stoner Cats wanted the benefits of selling a security to the public, while ignoring the legal responsibilities that come with it.
____
Learn more:
– Vitalik Buterin Makes Curious Cameo in Kutcher and Kunis' 'Krypto' Video
– Ashton Kutcher Invested in Bitcoin Despite Wife's Advice
– SEC Chair Gensler: Crypto Industry Plagued by Misconduct and Legal Challenges
– Ripple CEO Advises Crypto Startups to Avoid US, Suggests Jurisdictions with Smart Policies
Source link