NFTS
The Crypt Gallery x MÄKELISMOS Return to Nifty Gateway, Revealing Part II of the ongoing Every Child is An Artist Series | NFT CULTURE | Web3 Culture NFTs & Crypto Art
Every Child Is An Artist: Little Dalí Edition
Live on Nifty Gateway, Wednesday March 8
6 pm est (view full drop page here)
Every Child is an Artist, by René Mäkelä, is a series of iconic figures represented as children. First created as physical paintings and now transitioning into the digital world through 3D scenes, each artwork reflects the creativity, passion and imagination these personalities experienced since childhood. Structured as an ongoing collection, The Crypt Gallery and MÄKELISMOS are revealing new characters and releasing artworks over a period of time. Little Basquiat, auctioned in November 2022, was part one of this series.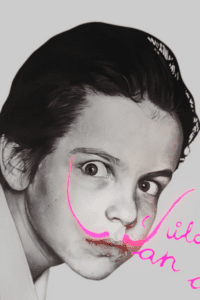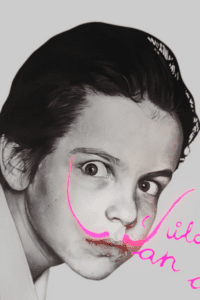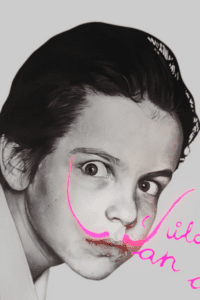 Returning to Nifty Gateway, The Crypt Gallery introduces part two of the collection, Little Dalí, a representation of Spanish surrealist artist Salvador Dalí. Capturing the formation of his signature mustache and entering the mind's eye, this artwork gives us a look into Dalí's inner world, later brought to life in his paintings and creative works.
Drawing inspiration from his personal life, Every Child is an Artist collection is dedicated to René's daughter, Olivia Mäkelä, who debuts her art skills alongside her father in this unique work. All the drawings seen when entering Dalí's inner world were created by Olivia, capturing iconic characters and the unique universe born from talent, madness, and artistic vein. The physical artwork of Little Dalí, oil on canvas, has been displayed in multiple international galleries and caught the attention of top-level collectors including Pope Francis.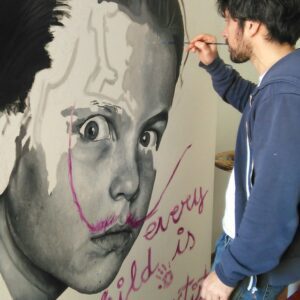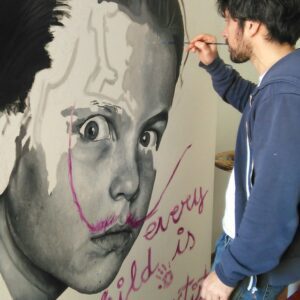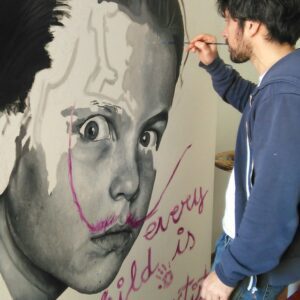 Experience artwork IRL
Not only digital curators, but IRL builders, The Crypt Gallery exhibits all drops live in their bicoastal gallery locations. Visit Dream Downtown, in New York City, or Dream Hollywood, in Los Angeles, to experience the drop in person.
Little Dalí
Edition of 5
24-hr Ranked Auction starting 6 pm est March 8, 2023
The 5 winning collectors are invited to attend The Crypt Gallery's event during NFT NYC for a chance to meet René and the Mäkelismos team. Collectors in attendance will receive a custom-signed print of Little Dalí.
René Mäkelä
René Mäkelä is a well-known Spanish artist. His creations have been praised and collected by Madonna, Cara Delevingne, Pope Francis, and by sports stars like Cam Newton, Matt Kemp, Manny Machado, Austin Rivers, Antoine Griezmann and Vinicius Jr.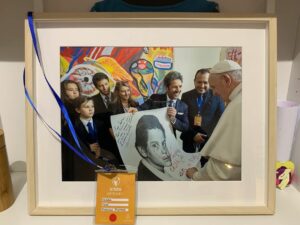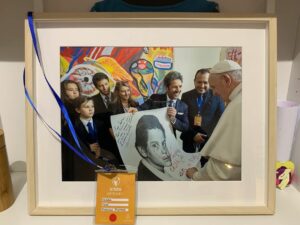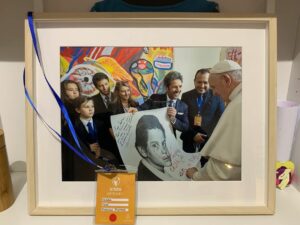 Mäkelismos Brand
René's company MÄKELISMOS builds on his work to create t-shirts, sweatshirts, exclusive art prints, and different collaborations with important worldwide brands.
Art Emotion / Art In Motion
Connect to Makelismos.io for updates and the latest news on their Web3 initiatives. Collectors, make sure to visit for exclusive perks including access to limited edition merchandise, discount codes, early access and previews, and more!
The Crypt Gallery
World's first NFT gallery in the hospitality industry, The Crypt Gallery is currently located in Los Angeles and New York City. Bringing the digital marketplace to life, we focus on IRL experiences, giving artists + collectors larger visibility and exposure, educating and onboarding a new mainstream audience. Founded by King of Midtown, we are open 24/7 at Dream
Hollywood + Dream Downtown.
Source link